"Therefore go and make disciples of all nations, baptizing them in the name of the Father and of the Son and of the Holy Spirit, and teaching them to obey everything I have commanded you. And surely I am with you always, to the very end of the age."

Matthew 28:19-20
We love the fact that each sponsored child receives an education and scholastic materials. But even more than that, the heartbeat of everything we do is to disciple and point each child to Christ. Whether through the letters they receive from their sponsor, the regular encouragement from the team in Uganda, or weekly discipleship classes in Omalera, this is the primary goal of Arrows + Hope and the very thing which can transform an entire village, community and generation!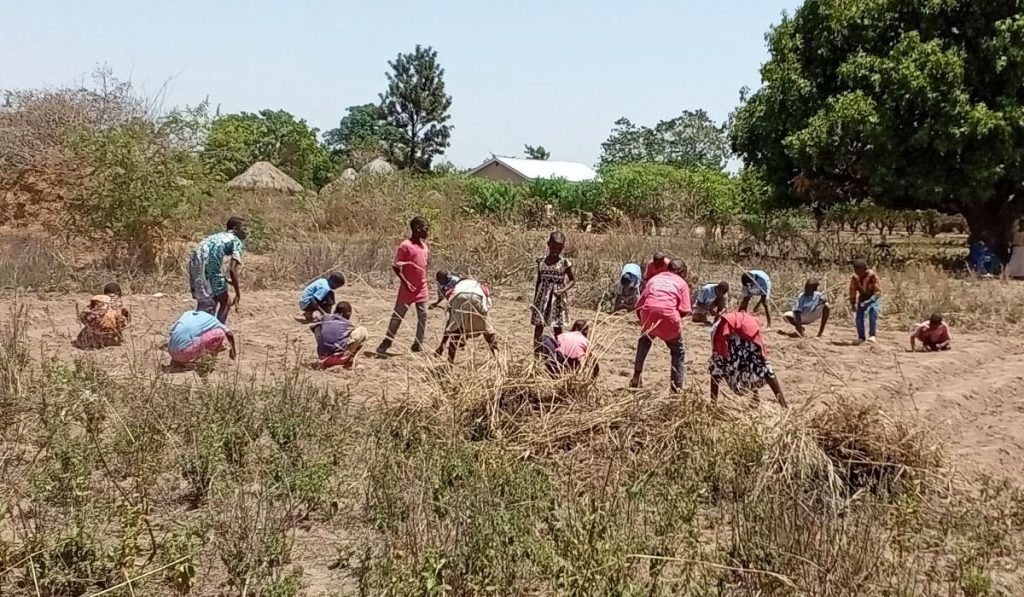 One way Arrows + Hope is doing this is by investing in biblically-centered business training. We recently sent a team of three representatives to a three-day training in Jinja to learn Farming God's Way. Farming God's Way is simply a tool of equipping and empowering the poor to help themselves. They learned that God is the Master Farmer who has been farming this way since the beginning. By simply following His ways, amazing solutions to the food security and poverty crisis can be revealed. It is also a resource for the wider body of Christ to serve the poor and deliver them from the yoke of poverty.
Farming God's Way provides a way of reaching out with the Gospel of Christ to the people, as the message of Christ is central to the FGW training. It was exciting for us to receive photos of Sarah and Deborah taking what they learned at the training and teaching it to a group of children in the Omalera Center! Our hope is to continue teaching this to the communities we serve.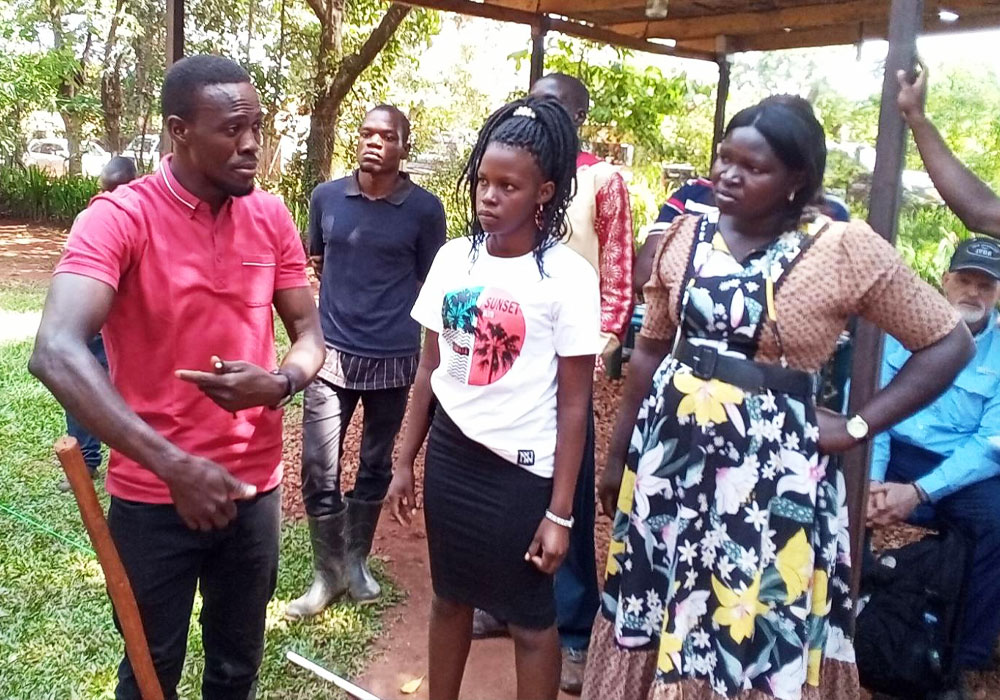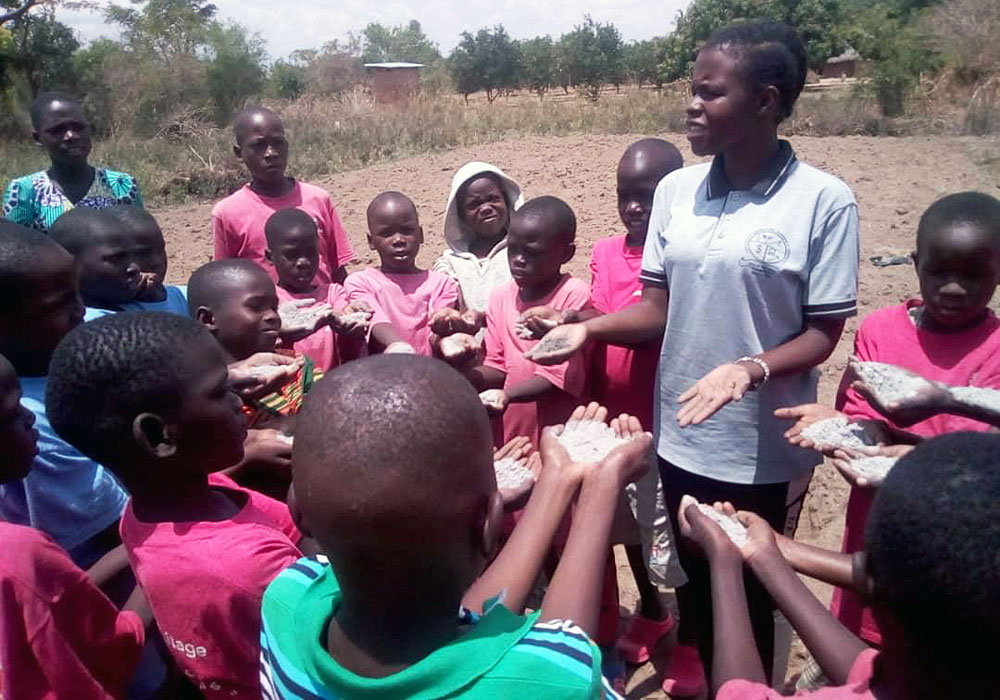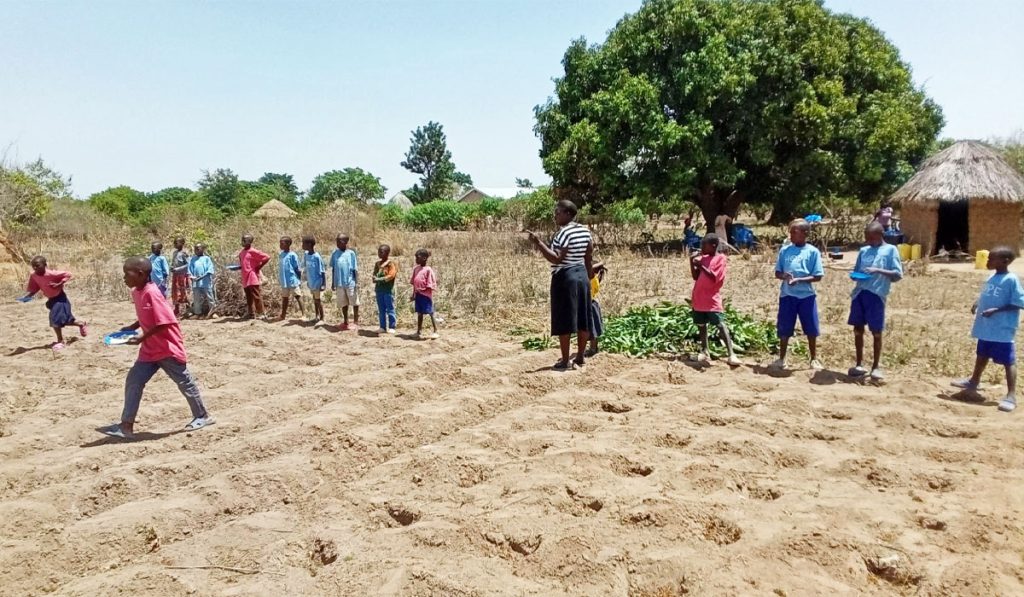 ---
Catherine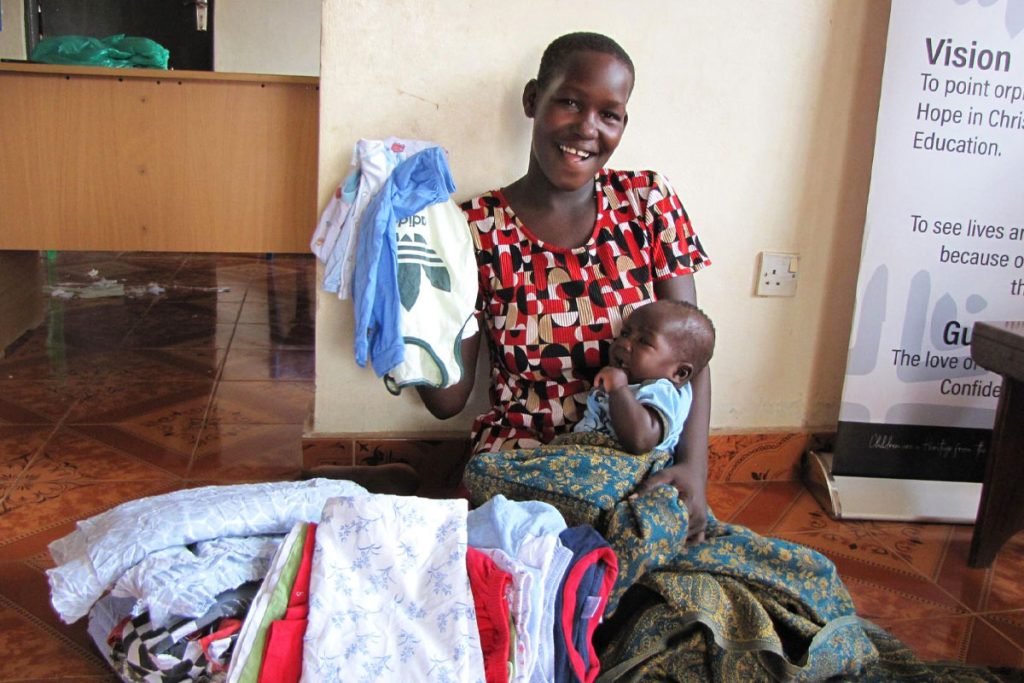 Last month, Catherine was welcomed into the House of Hope after being found by our Accountant, Sophy, on the streets of Soroti with no place to go. She is living there with her baby while the local government officials and the Arrows + Hope Team work together to reconcile her with her family. We are thrilled to share that Catherine gave her life to Christ Jesus this past month! Praise the Lord for bringing her to the House of Hope where she could hear truth and be shown the love of Christ!
Sickness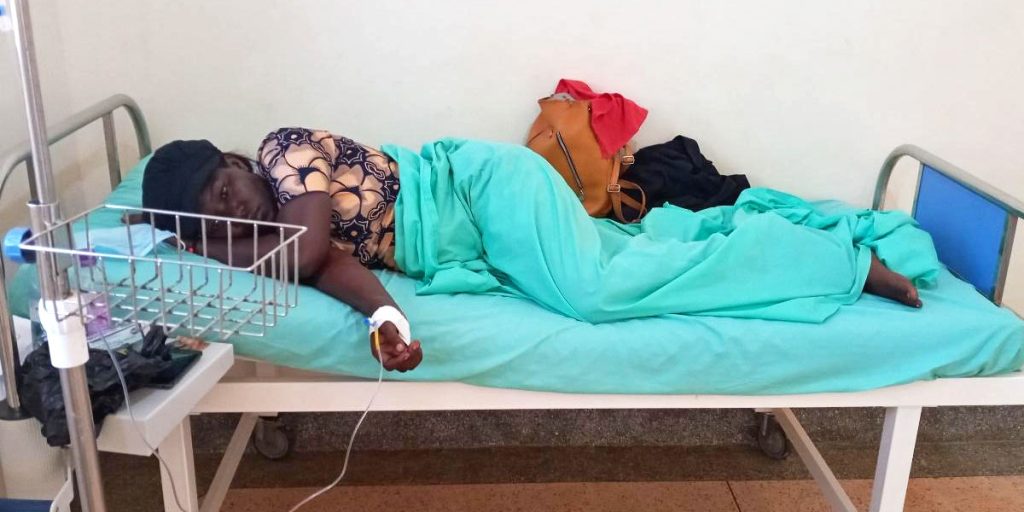 Twenty eight children were sick last month, mostly with malaria. Each child was treated at Bethesda, where we have a medical account set up for sponsored children. All have recovered! Please pray for health and protection for the children. They do have mosquito nets, but with the rain mosquitoes are much more prevalent.
Discipleship Programs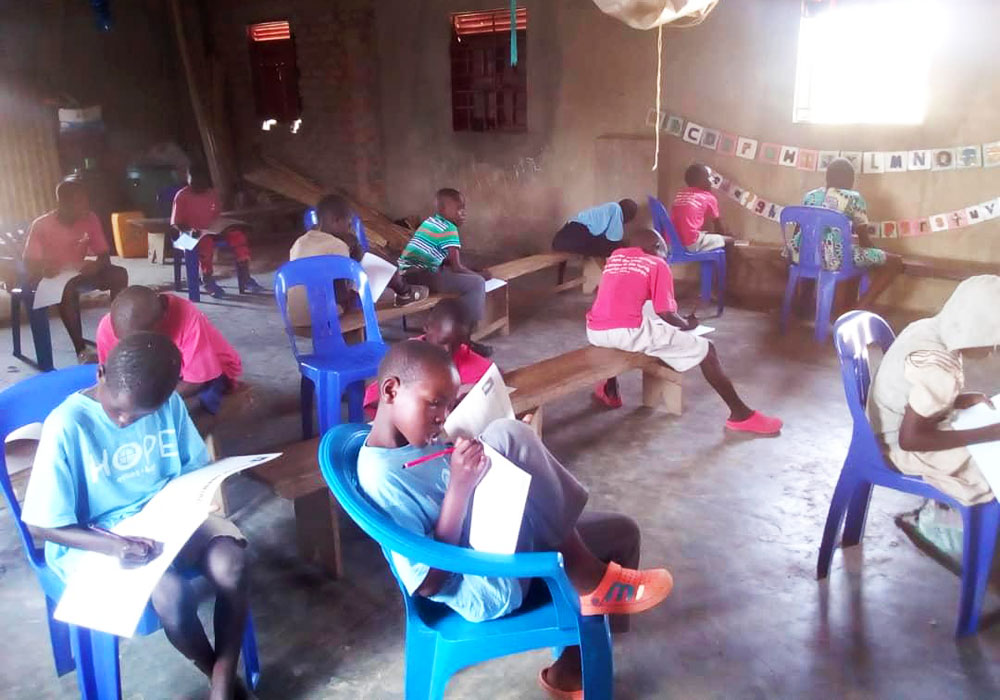 Last year, Arrows + Hope Uganda began weekly discipleship activities in the community of Omalera. Children are taught each Saturday, share a meal together, and participate in games on a local church compound. We are grateful for the church which has allowed our team to hold these weekly programs at their facility.
Discipleship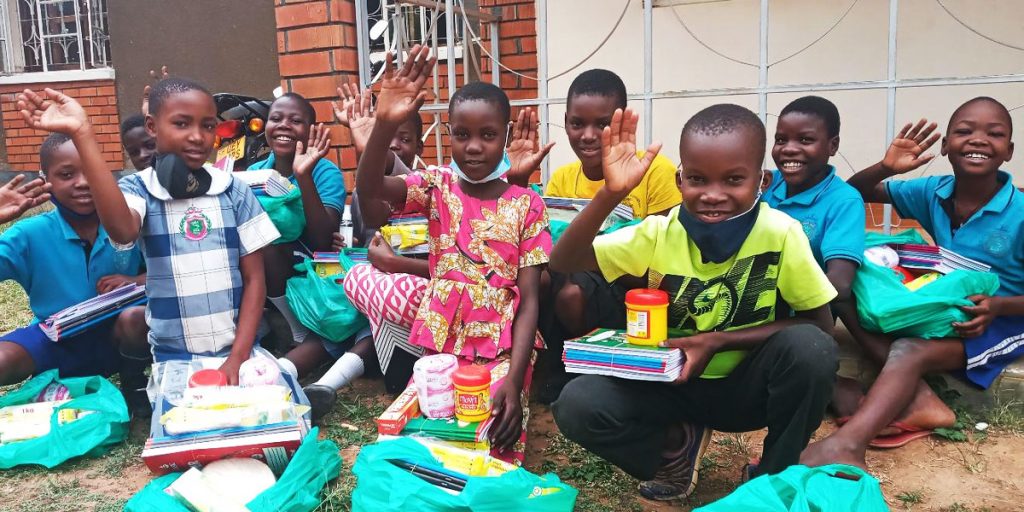 The children were so excited to go back to school last month! They are pictured here with their scholastic materials, which are required by the schools they attend. Some of these items include counter books (notebooks), pens, pencils, toilet paper, sugar, smearing oil (vaseline), and laundry soap.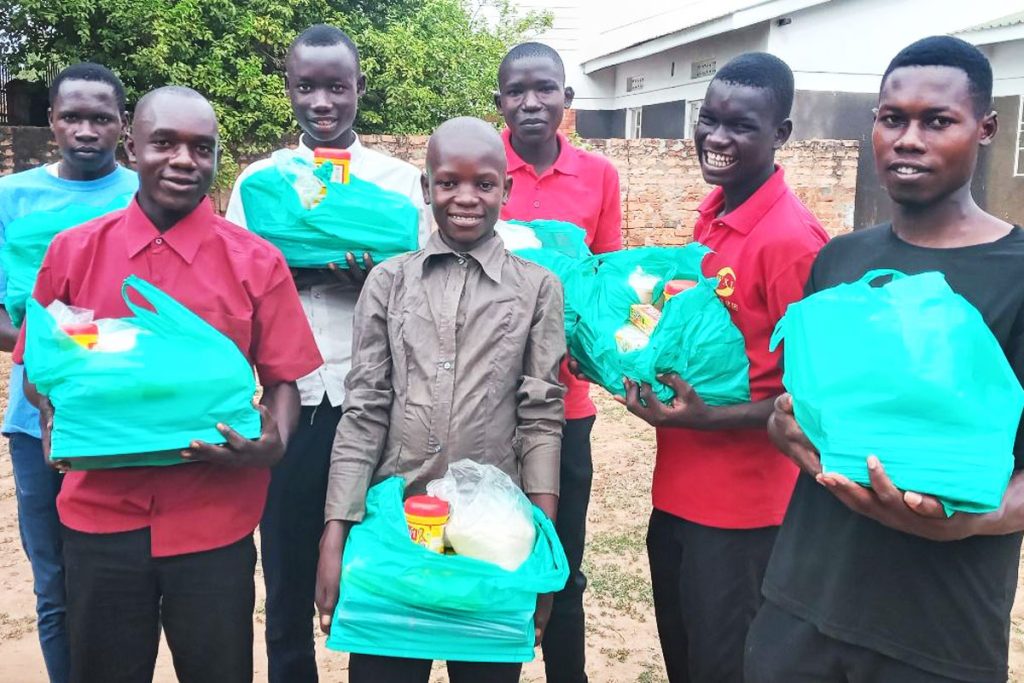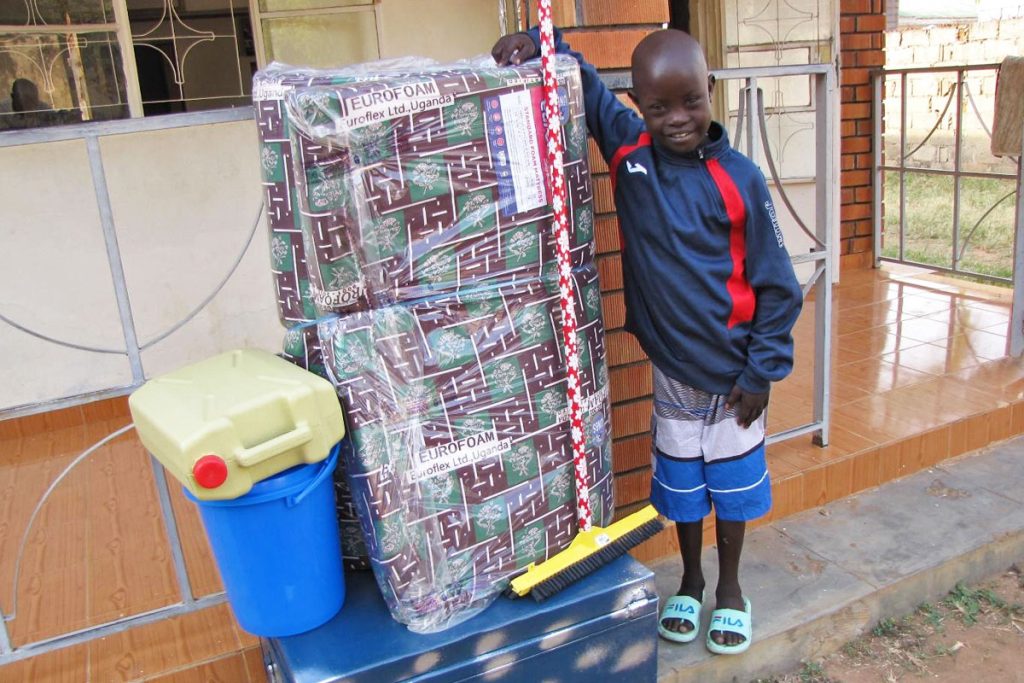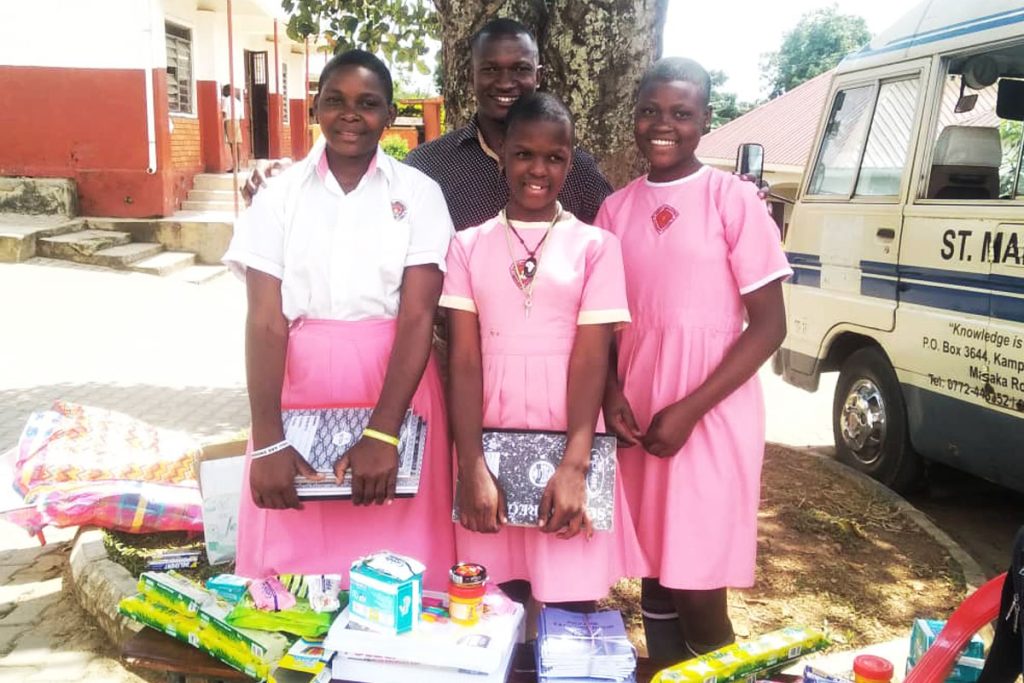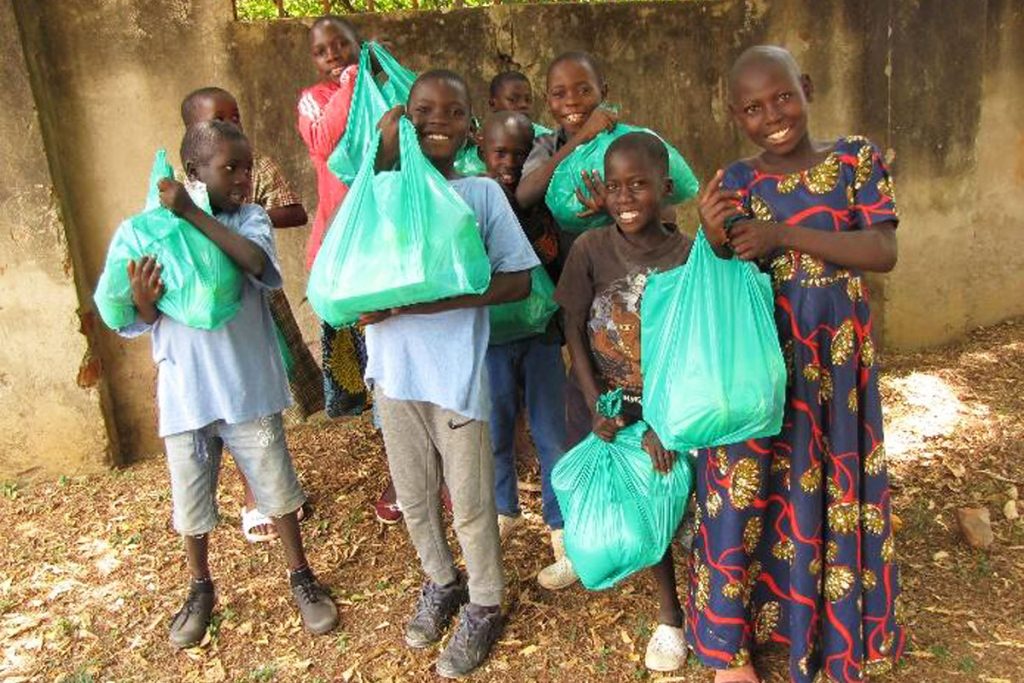 Letter Writing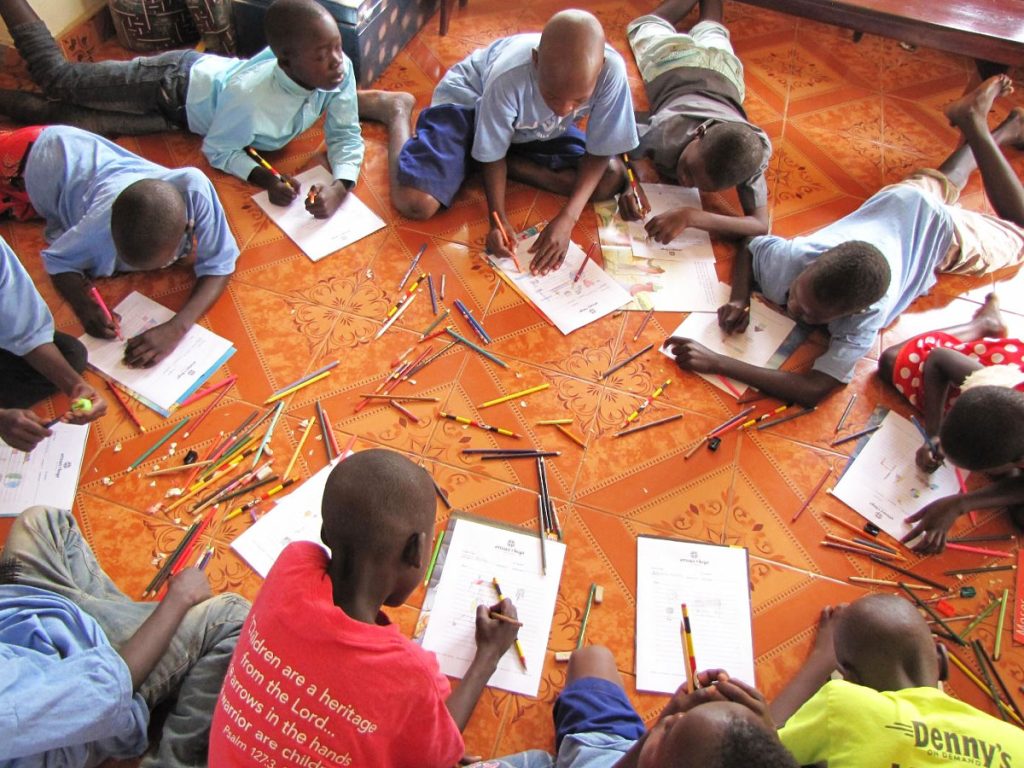 The children love getting the opportunity to write to their sponsors during school holidays at the Arrows + Hope office. Colored pencils are not something they have at home to color and draw with, so this is a special treat for them. Prior to writing a letter, they will read the most recent letter from their sponsor so they can respond to any questions. After writing a response, they take the letter from their sponsor home with them to keep.