On April 14, the President of Uganda announced the lockdown will continue for another three weeks.  This was difficult news to hear, knowing how difficult this will be for the people of Uganda.  It was also put into perspective upon receiving the below email from a friend, which quotes the Liberia Director of Lifesong for Orphans:
You and I both know that millions of people around the world face hunger each day. But with all the concern around COVID-19, I was deeply shaken by a Zoom call our team had this morning. Emmanuel, the program director of Lifesong Liberia, shared this sobering statement:

"Hunger will kill a lot more people than coronavirus."

I'm reminded that nearly all the pressures and problems we feel here in the U.S. are being experienced around the world but even more severely. Many countries don't have the resources and support we rely upon. Children who were already at-risk are now more vulnerable than ever. Families who couldn't make ends meet before COVID-19 are even more unlikely to do so now.
The world needs prayer right now. Thank you for praying specifically for the children and caregivers of Arrows + Hope.  Below is an update from Sophy, the A+H Accountant.  She has such a heart for these children!
---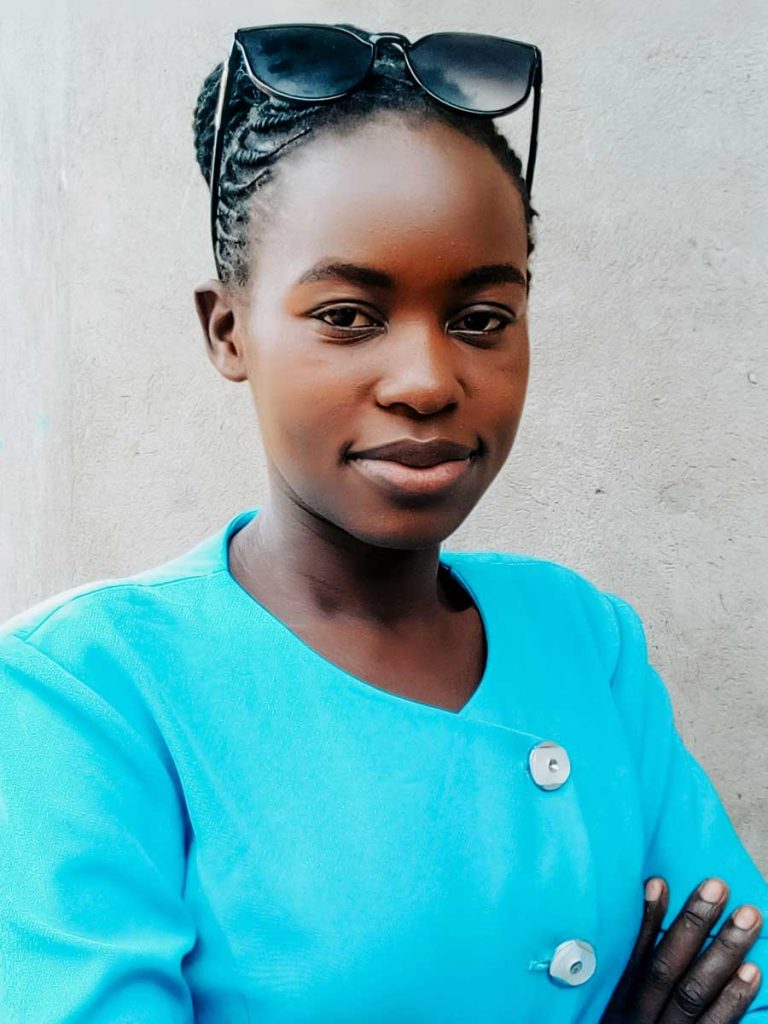 We are so grateful to have Sophy as part of the Arrows + Hope team working in Uganda! Sophy is 23 years old and lives with her mother, sister, and three brothers. She lost her father. She is the oldest child in their family. Sophy studied at Kyambogo University, in Kampala, where she received a Bachelor's degree of science in Accounting and Finance.Below, Sophy shares a little about her journey and her heart for the children of Arrows + Hope:
"It was one of my dreams to join university but didn't know how, but my hope and trust was in the Lord and He sent someone who made my dream come true.  By the grace of God, I got to work with the Arrows + Hope Uganda immediately after my graduation.

Working with Arrows + Hope has given me a platform to encourage the young boys and girls to always never to give up on their dreams no matter the challenges they may be facing, trusting and obeying the Lord is key.

It's my dream that orphans and vulnerable children get a better education, and they get to embrace and appreciate every opportunity God has given them to better their future. I believe this is very possible because I am a living testimony."

– Sophy, Arrows + Hope Accountant
---
Uganda Status Report
Written by Sophy Amoding, A+H Accountant
It's been nine days since the President of the Republic of Uganda declared a total country lockdown, the country has so far recorded 53 positive victims of the virus following the update from the Ministry of Health, other blood samples of those quarantined have been taken to determine their status of the virus. No death so far has been recorded in the country.
There is a lot of fear of infection by the local communities and the country at large but the Ministry of Health has advised the people to stay calm but be vigilant. The initially declared preventive measures are still advised to be followed by the people and above all to stay home. Following the previous report, businesses are still closed, except those selling food items and banks, public transport is still at a standstill and schools are still locked.
The Minister of Education and Sports (Janet Museveni) declared that the schools might reopen to continue with first term on 27th of April 2020 if things continue to go as planned, therefore in case of any changes it will be communicated.
Whereas most Ugandans think it was a harsh directive by the President for most businesses to be closed and public transport banned, this is one way so far to reduce the spread of the Covid-19 virus. However, this has caused inadequate supply of home necessities and separation of families since most people stopped business, others locked away from their homes respectively.
The ban of public transport, mostly local transport, (like the boda-bodas) has made simple movements very hard. For example, it's hard for one to move a distance of 5kms (3.1 miles) to buy food items, transact at the bank or go to the hospital for medical attention. The most challenging of all is when you lose your loved one, one might not attend the burial ceremony or get to view the body for the last time since there is no way of reaching the victim.
Food prices have still continued going high much as the government declared that food items prices should not be changed. Most affected are those that used to do casual jobs (hand to mouth), Though the government has promised to look out for those kind of individuals to provide relief aid (mostly food items), they have not done so in our local communities.
As an accountant of Arrows + Hope, this period has not been well for me and my family as well.  Basically the home working environment is not healthy since there is a lot of distractions at home.  The lockdown has caused separation between us (kids) and our mother since she got locked away in the village.  I am the eldest child and being the eldest child the whole responsibility is put on your shoulders and managing grown up siblings is another hard task since they are all home.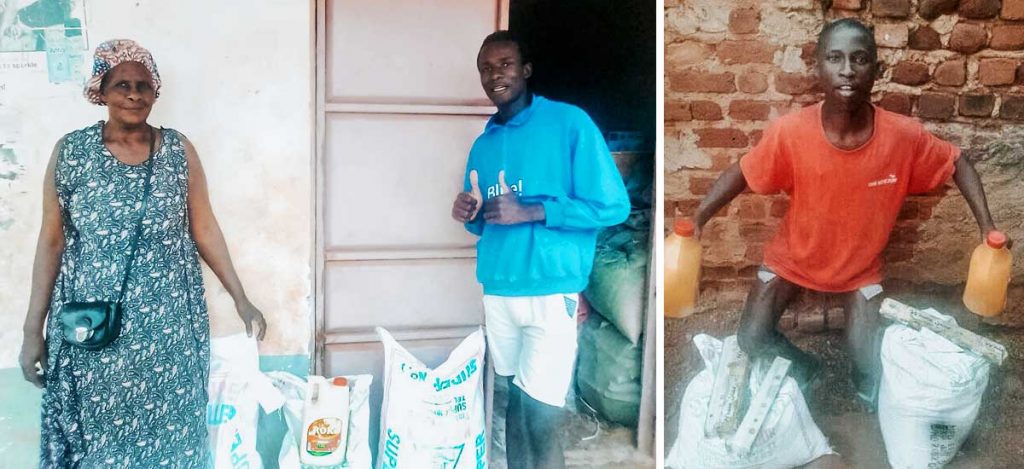 We thank God that Arrows + Hope kids, their parents and guardians, Arrows staff are currently safe. The Jinja kids and their families (Mugaya Samuel, Amis Ziwa, Peace and her kids) who were affected have finally been settled, food items like beans, posho, cooking oil, and rice were purchased all thanks to God for the help the Arrows + Hope US Team is rendering to us.
We also thank God that though we are still at home, some activities of the organization are moving on as planned more so the transition house. Three girls (Apolot Miriam, Adhiambo Suzan and Among Rhoda) have so far entered the house, that is after fulfilling the requirement of having full documentation the organization required. This includes a photocopy of the guardian/parent's identification card, letter from the local council of their previous area and signed consent form by the parent/guardian.
Food items as planned earlier have been stocked for them in the house, they really appreciate the heart the team has for them. Endless prayers for you over there.
May God bless and keep you all safe.