Wishing you a blessed Easter
from all of us at Arrows and Hope!
We are praying for you during this time of uncertainty. It is during this season we are especially thankful for a HOPE that cannot be shaken, a Savior who stays the same, and a God who can do immeasurably more than we could ask or imagine.
We will be sharing weekly reports from our team in Uganda as the situation with COVID-19 progresses there.  They need our prayers.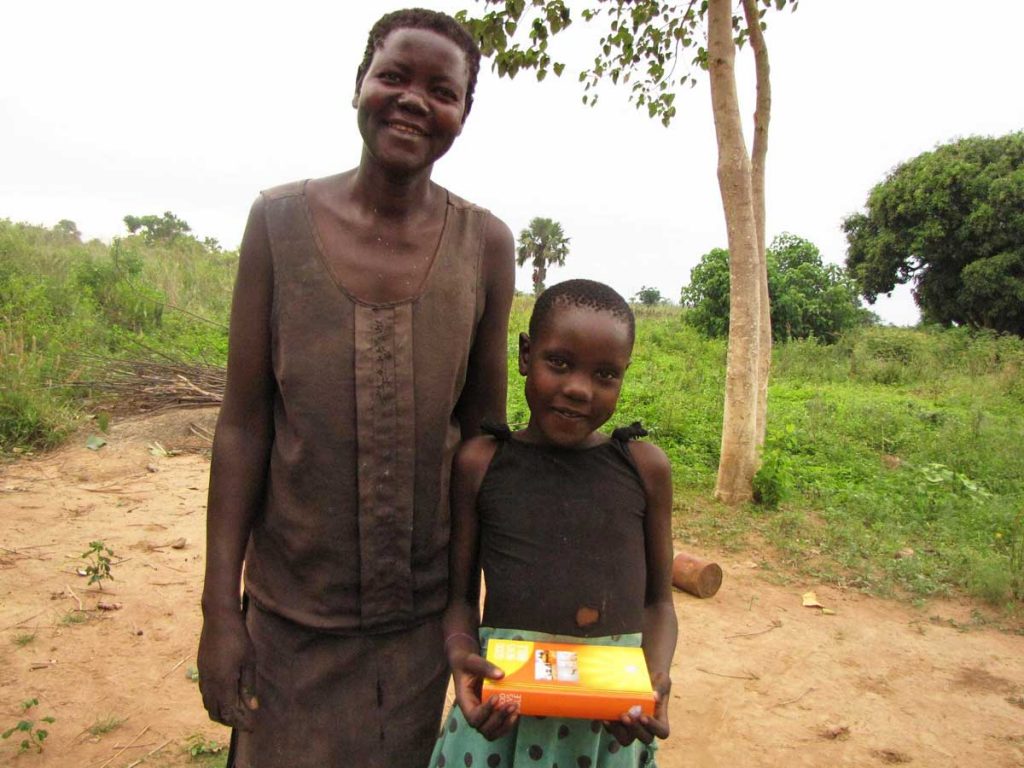 Just this week, we received an update that three sponsored children and their families/caregivers are surviving on one meal of porridge a day and sometimes there is enough for a light supper. These families were dependent on daily income, and now they can no longer work. In addition to this, food prices have risen. Those who do not have food saved from this past harvest season are really struggling.
Thank you to those who have been praying and have given in response to our past newsletter where we shared about the safehouse and food fund!
We have sent emergency funds to purchase food for these families and anticipate additional help will be needed for other families in the weeks to come.
Thank you for your continued support through this difficult time. If you would like to send a letter of encouragement to your sponsored child, Claude can read it to them over the phone during his check-ins. He is unable to visit any of the children in their homes under the current government restrictions. Please email your letters to michelle@arrowsandhope.org or sandy@arrowsandhope.org.
---
Uganda Status Report
Directly from the A+H Uganda team
Following the outbreak of COVID-19, all schools and institutions of learning were closed temporarily by the Ministry of Education, Sports and Technology by the Government of the Republic of Uganda. Currently, all children are at home with their guardians or parents until schools reopen after COVID-19 has been wiped out.
Since the outbreak of this pandemic, the Government and other partner organizations are working around the clock to ensure that the virus does not spread the way it has in other nations – Spain, Italy, and the United Kingdom. Isolation wards or clinics have been established in every district in the country with strict guidelines from the Government and World Health Organization.
Different task forces and structures have been established right from the grassroots, subcounty, district, to national level with the aim of beating the pandemic. As of today, 44 cases tested positive of COVID-19 while close to 1500 others are in isolation clinics or self-quarantine.
The whole country is currently on lockdown since March 20, 2020. Everyone was asked to stay home and work from home. Businesses closed except food stores or markets, agricultural products, pharmacies, and other shops or departments / sectors dealing in essential items. Public transport was also shut down so as to stop people from spreading COVID-19. The Government enforced a nationwide curfew which started yesterday April 1 until April 14. This is a temporal measure as the situation is monitored – might go beyond that period depending on the degree of the effect in the country. Only cargo planes, ships, and cargo vehicles are allowed on the road to deliver essentials during this time when things are tough.
The general population is affected – people are already starving especially those who have been working in non-food businesses and are hand-to-mouth earners. Poverty and famine are in all communities country wide.
However, Arrow and Hope children are safe – they are all negative of COVID-19. We are in touch with our guardians on phone and we have encouraged them to keep us posted on every development on the health of the children.
We are thankful for the help and support you have made available for the general operation of Arrows + Hope and pray that God protects and preserve you all.