Learn to do good; seek justice, correct oppression; bring justice to the fatherless, plead the widow's cause.

– Isaiah 1:17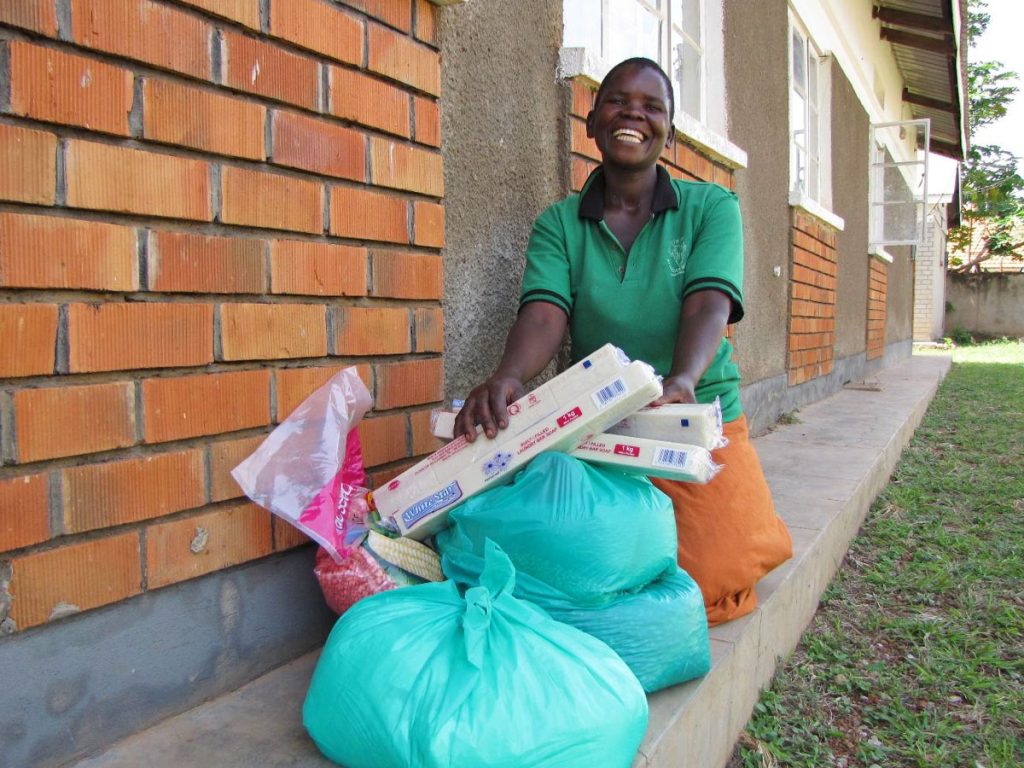 Written by Claude, A+H Social Worker
There are currently 457 positive cases of Covid-19 in Uganda, with 72 recoveries and no deaths.
As a response in the fight against Covid-19 and its associated effects, Arrows + Hope earmarked a distribution of essential items to the 28 families (31 children) of Omalera. The items included maize flour, beans, washing soap, smearing jelly, and seeds – maize, cow peas and green gram.
Food was given as a temporal measure to the threat of food insecurity which has been causing a lot of difficulties for our families. Many families have experienced hunger and starvation, leading to malnutrition and other illnesses.
The seeds will cater for the long-term need for food, since relying on food distribution is not sustainable and families will be left vulnerable both now and tomorrow. There is a lot of uncertainty when the lockdown and its restrictions will be completely lifted. These are high-yielding and fast-maturing seeds that take at most three months to mature and get harvested. Once harvested, this will help reduce the chances of malnutrition in families even if Covid-19 takes a longer time than expected to go out.
Giving out these items was a blessing to the families and children supported by Arrows + Hope in Omalera. These were received with beautiful smiles by the children's guardians. We would have loved for the children to be present at the time of distribution, but this would be against the government's directive of social distancing as a way of fighting Covid-19. Instead, we invited families to our office in shifts; each family was allotted time for picking up essentials.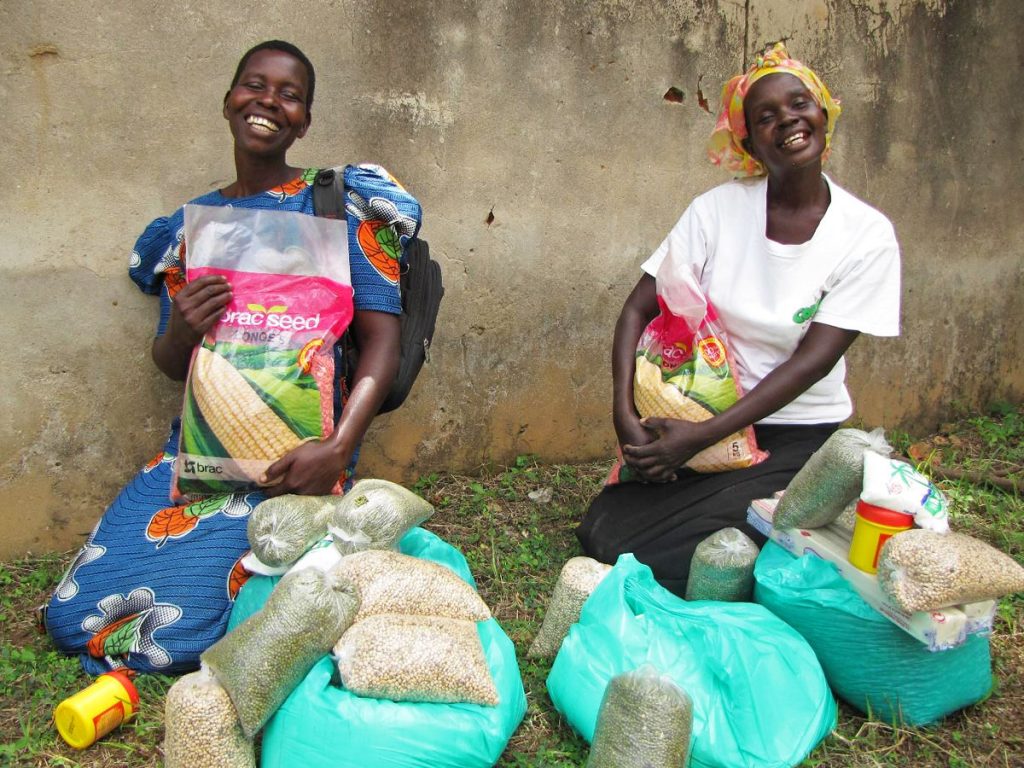 "We are so blessed to receive these items from our donors," said Joan's grandmother. "The problem of vegetables and porridge has been settled. Washing clothes has been a problem for lack of soap, bathing without smearing is history."
"Life in my family was becoming impossible," said Martha's mother. "Having one meal a day was causing problems to our lives. You wake up in the morning feeling so weak, hungry and helpless. And planning for the day ahead was war. I want to thank God Almighty for His provision of food, seeds and other essential items for my family. May God's hand of protection and healing be with our donors especially at this time when we are struggling to kick out Covid-19. We pray for them every day before going to bed. We cannot wait to see them in Uganda once again in the near future, we love them so much."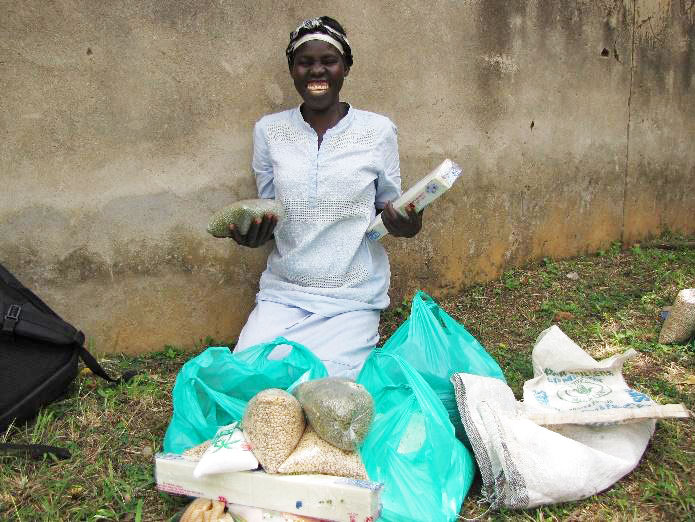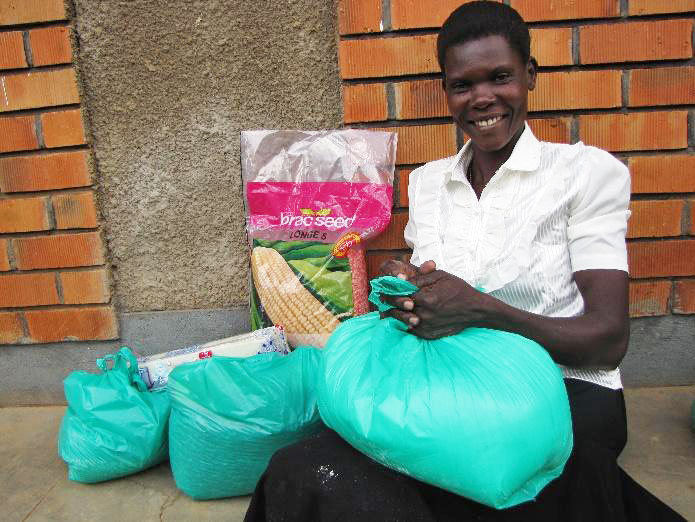 "We have been eating rotten cassava during super time but praise be to God for providing us with food," said Alupo's mother. "From the time the Government stopped tailors from operating, getting the necessities of life has been difficult. My children wet their bed every night, and getting soap for washing has been so difficult. May God's love, care, good health, protection and provision be with our sponsors always. As a family, we do not know how to thank our sponsors enough, these gifts shall never go out of our memories."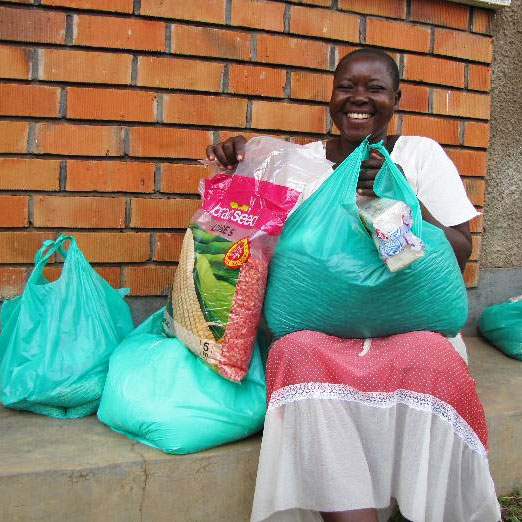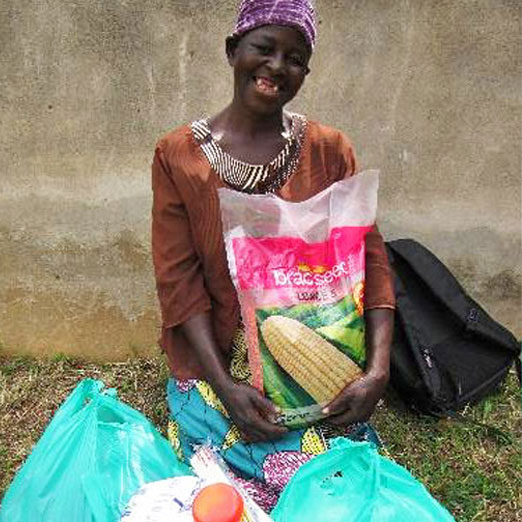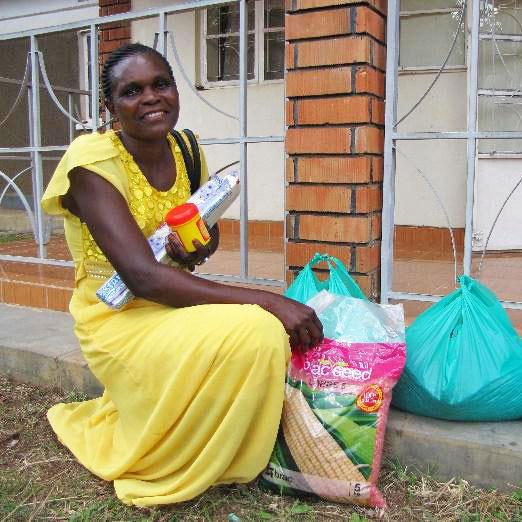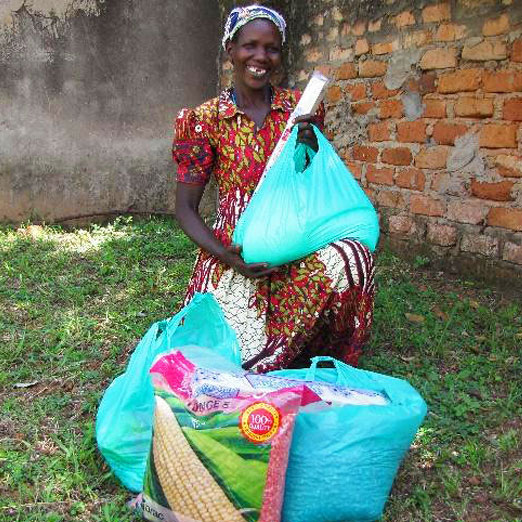 Thank you so much for your kind giving, the feeling and the impression you have created in the lives and hearts of the people in these families is so strong and long-lasting. You have saved lives; you have made lasting relationships; you have changed and transformed hearts. May God keep you strong and healthy.
---
Phase 1 of the distribution helped sponsored and unsponsored children in Omalara and Entebbe. Phase 2, which is happening now, will include all remaining sponsored and unsponsored children in Soroti and Jinja. Thank you for your prayers and support of these beautiful women and children. They are so grateful and we are so thankful for each of you!