Joshua is a kind, fun-loving, 11-year-old boy who lives in a rural village of Uganda. This year, for the very first time, he was able to attend school!
Joshua has Down Syndrome and sadly, children with any type of disability in Uganda are often the last to go to school – or they are even turned away from the schools. At times, children with disabilities are even hidden away to avoid insults from members of the community. The story of a man leaving his wife after giving birth to a child with special needs is also much too common.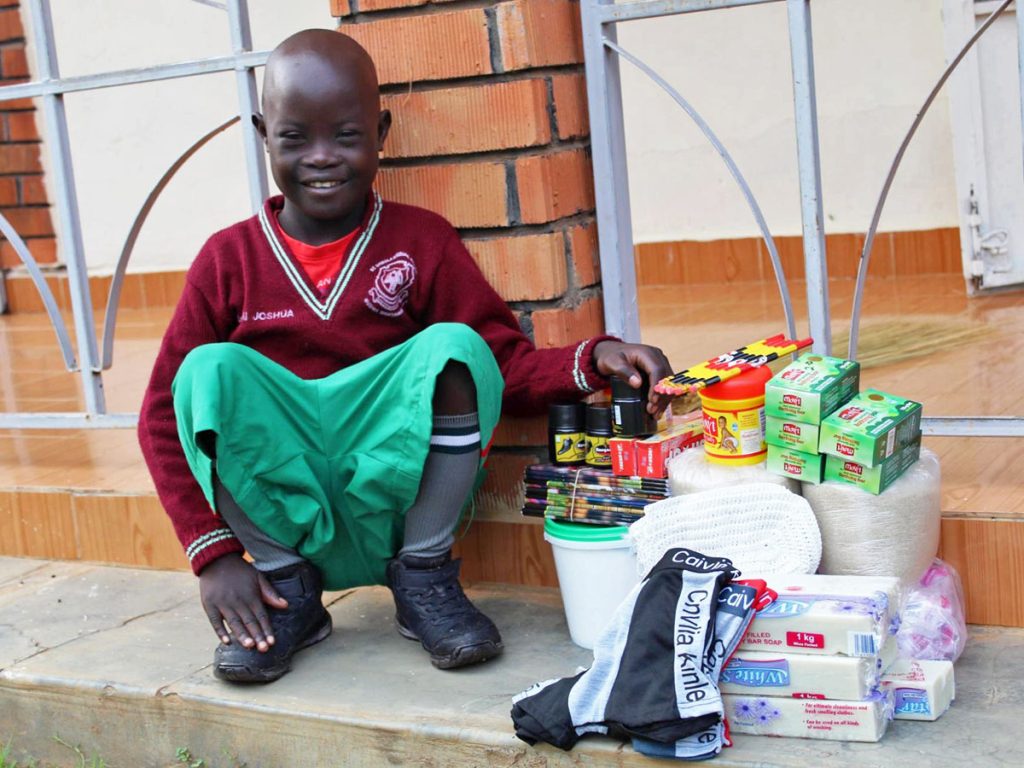 We (Sandy and Michelle) first met Joshua during a trip to Uganda in November of 2021. While visiting the homes of several sponsored children in rural Omalara, Joshua stood off to the side, carefully observing what was happening. We were also watching him and asked Claude, the Arrows + Hope social worker, to look into his story and situation upon our return back to the states.
Today, Joshua is fully sponsored and attending a school for children with disabilities in Jinja, Uganda! The last report we received shared that he is doing well, getting along with the other students and his studies! We look forward to seeing him at his new school in just a few weeks.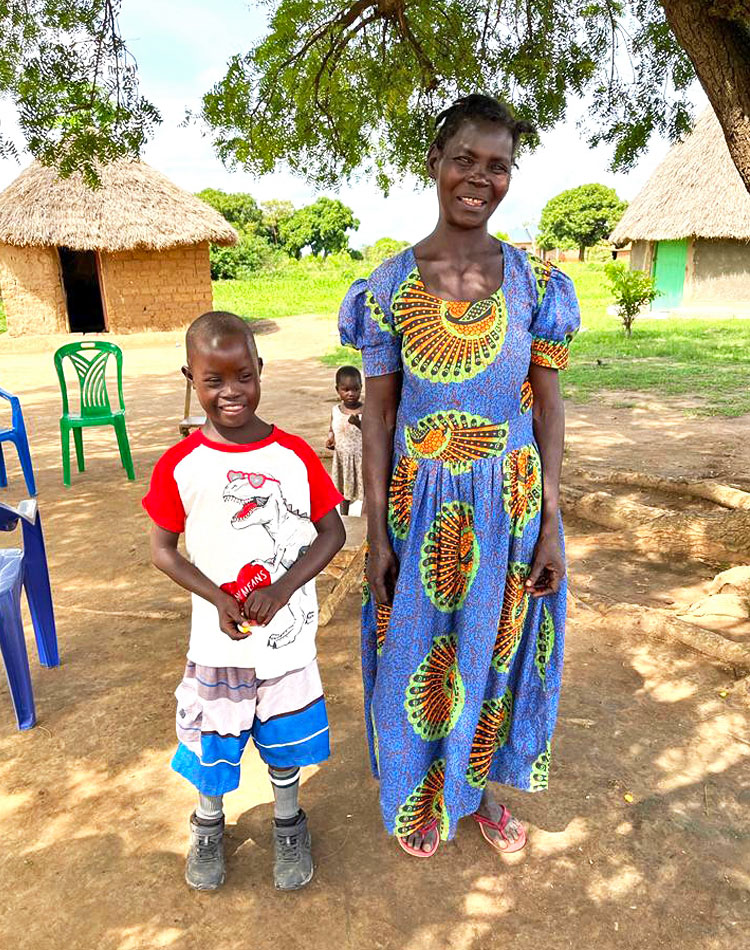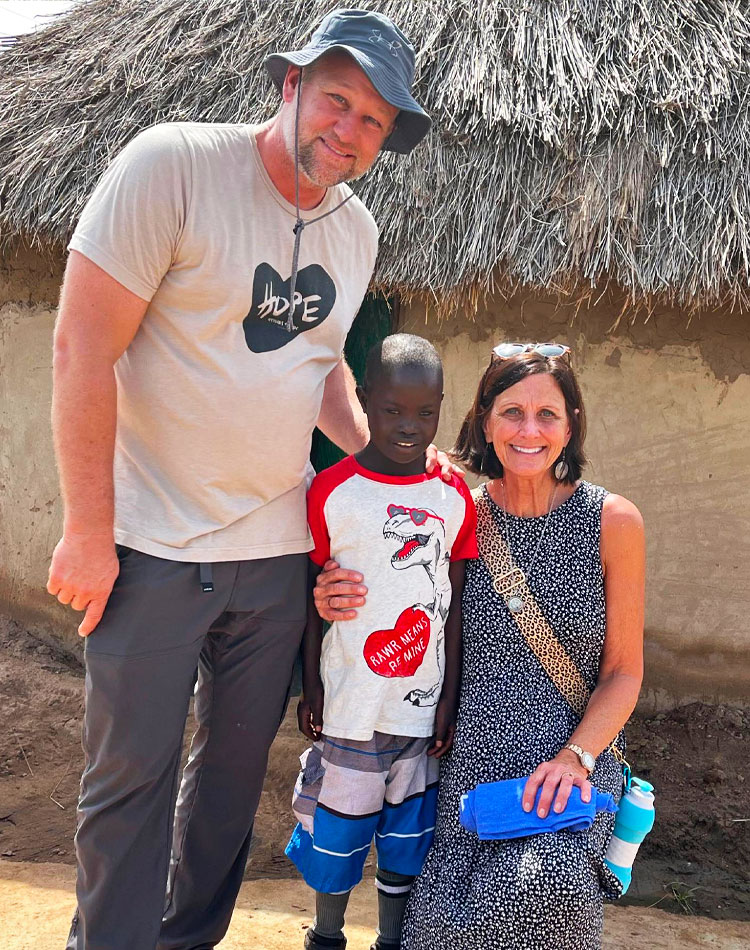 Fast-forward five months:
In April, during a church service in rural Omalara, the village pastor thanked the visiting team for the care and sponsorship of Joshua. Following this – and to the visiting team's surprise – he proceeded to bring up 12 more children, from this small rural area, with disabilities. These children have never been to school, or have been turned away from their local schools!
---
New Waiting Children

What a blessing to share God's love with Joshua, and for the response of a rural village community beginning to see that all children – including children with disabilities – are valued in the kingdom of God! God is using Joshua's life to help others understand the heart of our Father in heaven. We are thankful for the opportunity to be a bridge for those in need of hope, in Uganda, and for those here in the US who have willing hearts to help!
Five of the children from the rural village of Omalara with special needs are now on the Arrows + Hope sponsorship waiting list: Norbert, Joel, Francis, Eunice, and Vicky. They each need a sponsor.
Will you pray about partnering with us – to not only show these children how much Jesus loves them, but to show the heart of Christ to an entire village who is watching?  Visit this link for more information about sponsoring a child with Arrows + Hope.
---
Thank you, Claude!
Here is a photo of Claude with his wife, Laura, his three sons, and another young boy who stays with them.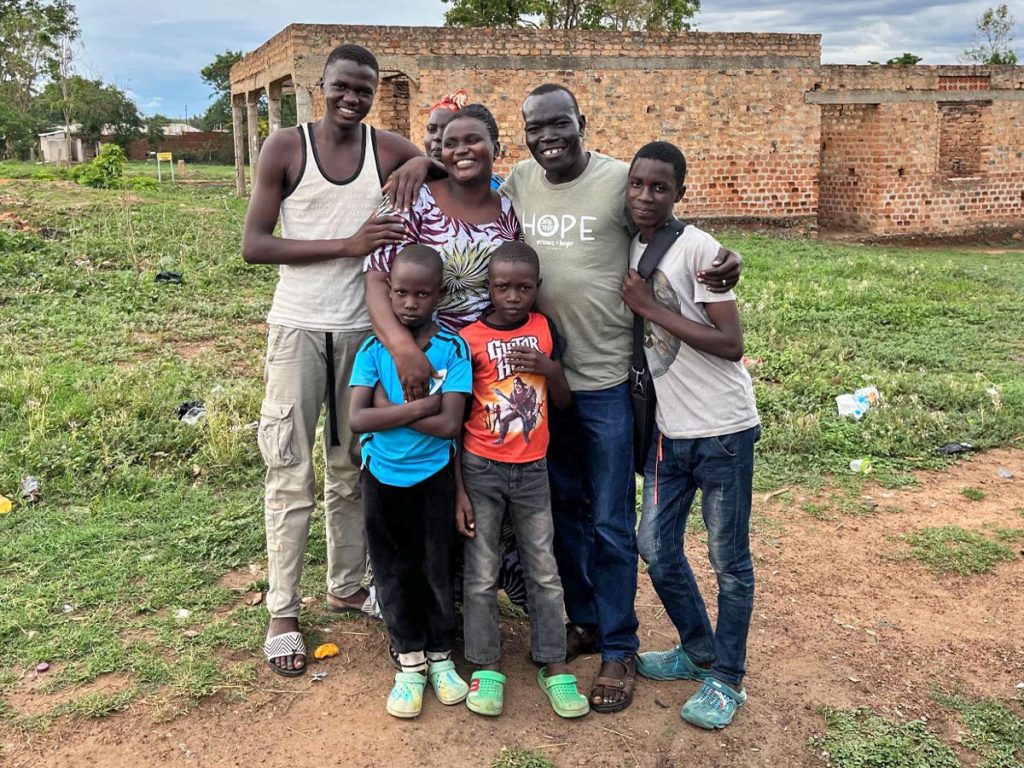 Claude is the real deal.  He works hard, loves Jesus, loves his family, and cares for each child of Arrows + Hope.  We are truly thankful for him!  The work that is happening in Uganda is largely due to his leadership and tireless work.  Please lift Claude and his family up in prayer as they too have needs, struggle with sickness, and need God's strength, wisdom, and joy each day to carry on.