Abundant. "May there be abundant grain throughout the land, flourishing even on the hilltops. May the fruit trees flourish like the trees of Lebanon, and may the people thrive like grass in a field."
– Psalm 72:16 (NLT)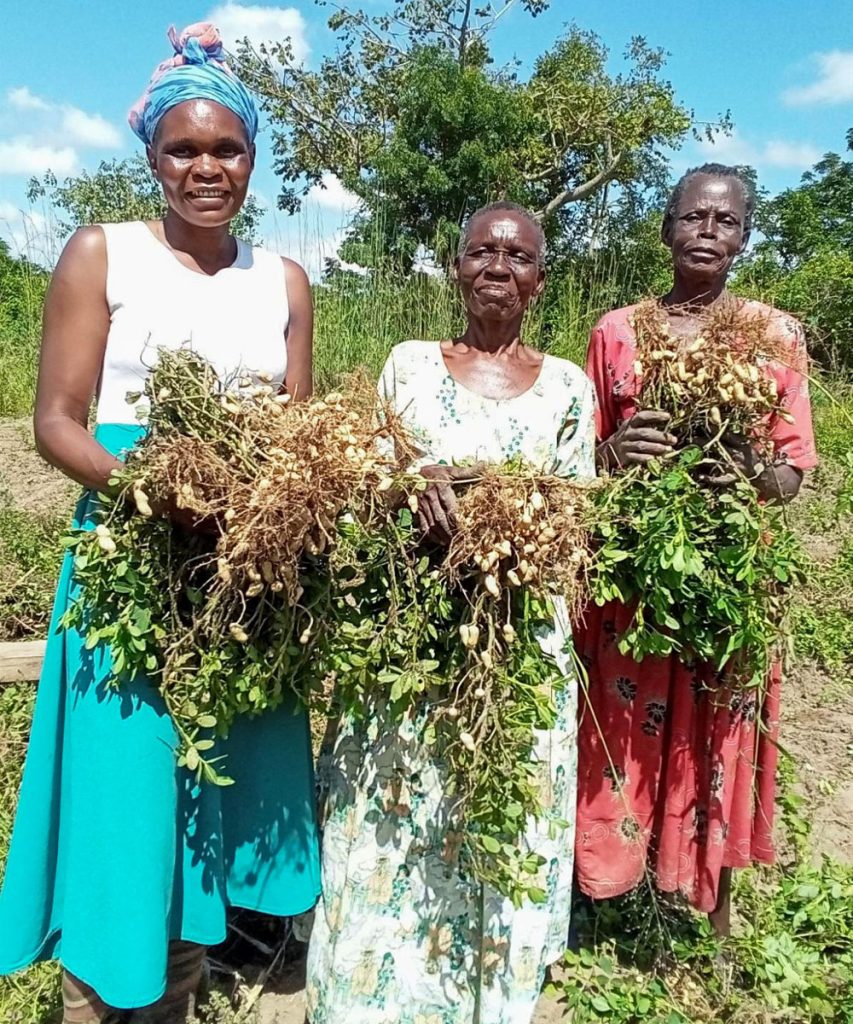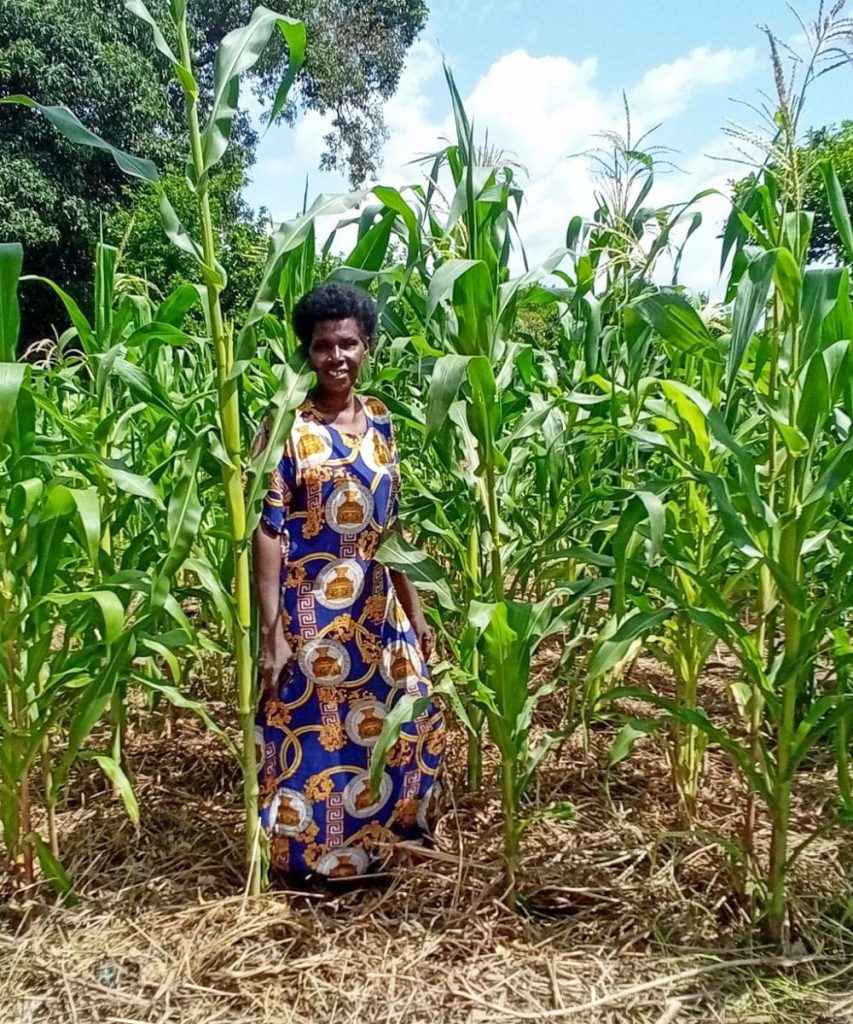 It has been so exciting to watch some of the caregivers of Arrows + Hope children implementing Farming God's Way (FGW), and now harvesting the fruits of their labor!
FGW is a way of farming which implements biblical principles and cares for the soil. For instance, one unique difference in FGW from some of the traditional ways of farming is the use of mulch. This is called God's blanket. It helps to provide the ideal environment for the healing of the land to take place while it combats weeds, holds in moisture, and prevents erosion from heavy rains.
It is our hope and prayer that the Lord will bless the work of their hands, and that their fields will continue to flourish with abundant harvest to provide for their families!
---
Discipleship
"I have come that they may have life, and that they may have it more abundantly." – John 10:10b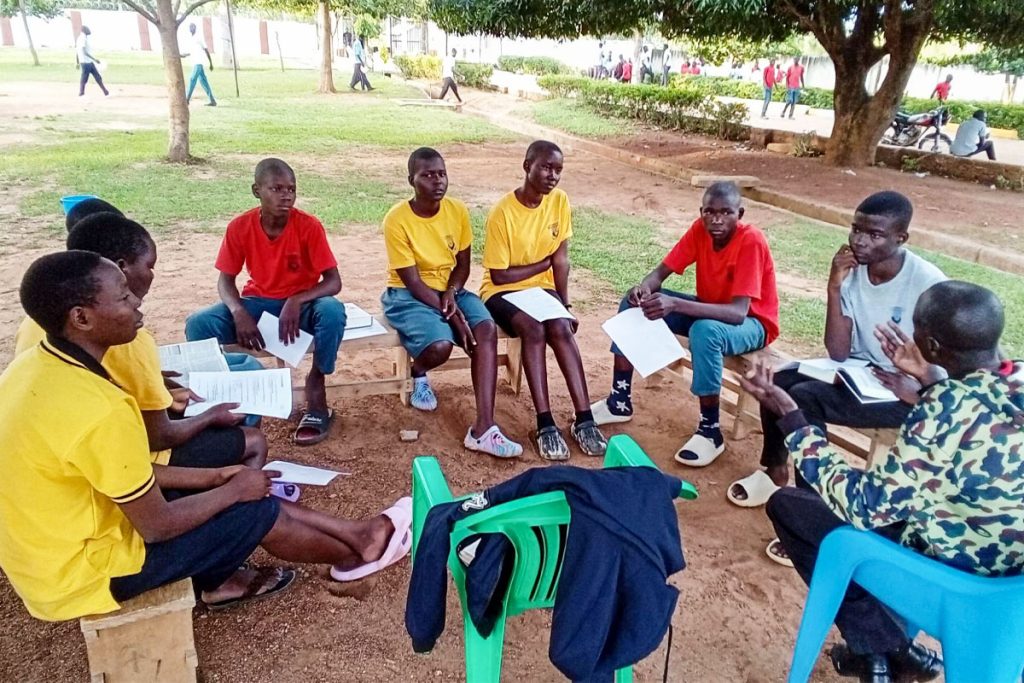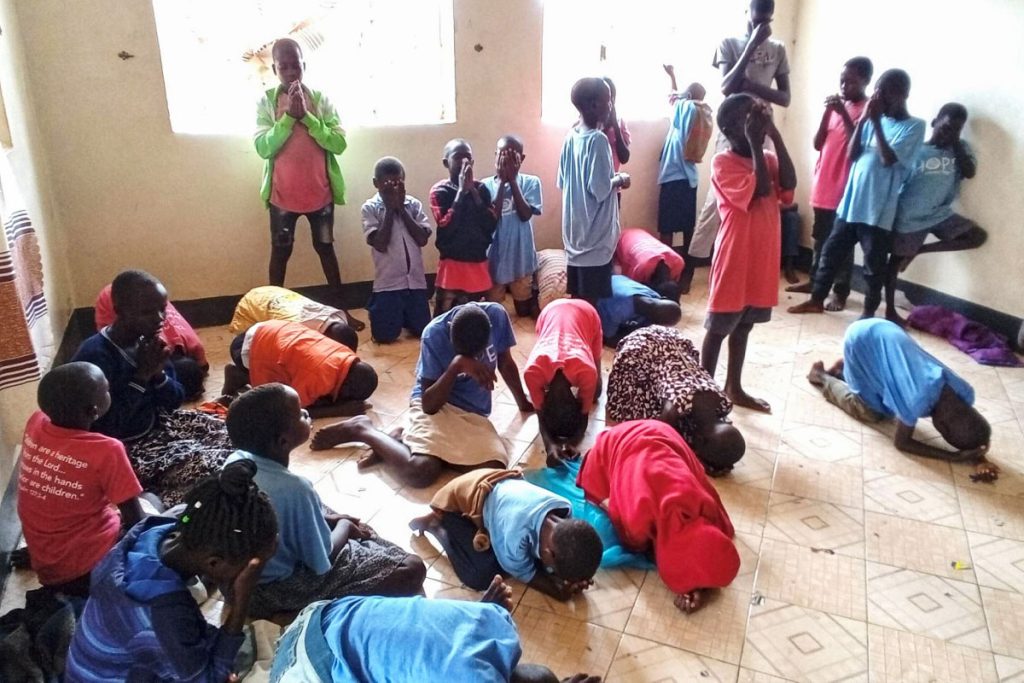 Susan, our discipleship coordinator in Uganda, meets with the young adults and children each week to disciple and encourage them.  She points them to Jesus who promises us an abundant life and He is their perfect role model for this!  Our prayer is for each child to know Jesus and to live an abundant life which will overflow and in turn transform those around them.  Susan is a great example of this as well.  She lives to make Him known to those around her.
---
Back to School
The children returned back to school in September, after a short holiday, for the 3rd term.  This is the last term of the school year.  During the holiday, each child wrote a letter to their sponsor and attended weekly discipleship classes.  Here are photos of some of them receiving their school supplies before heading back to school.  A few of the items they receive each term are soap, vaseline, toothpaste, and notebooks.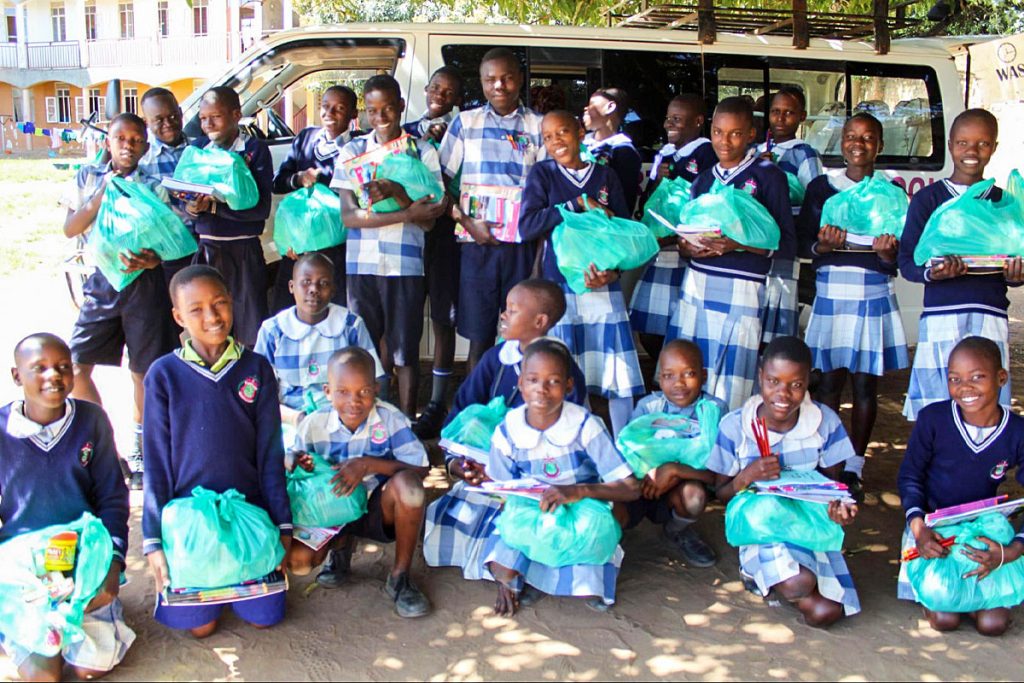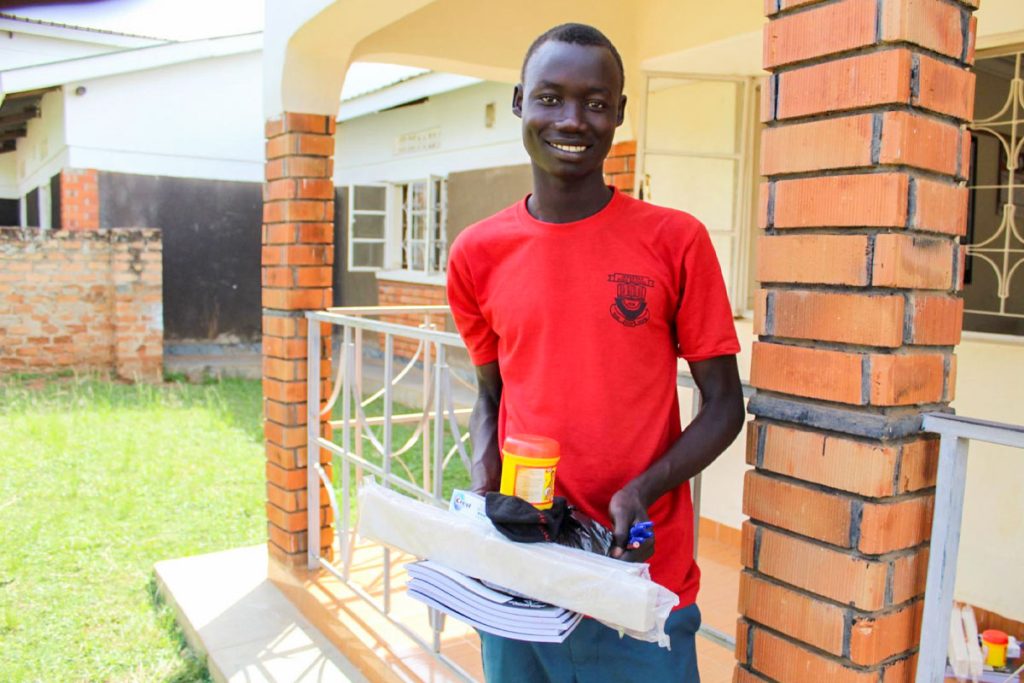 ---
Health Update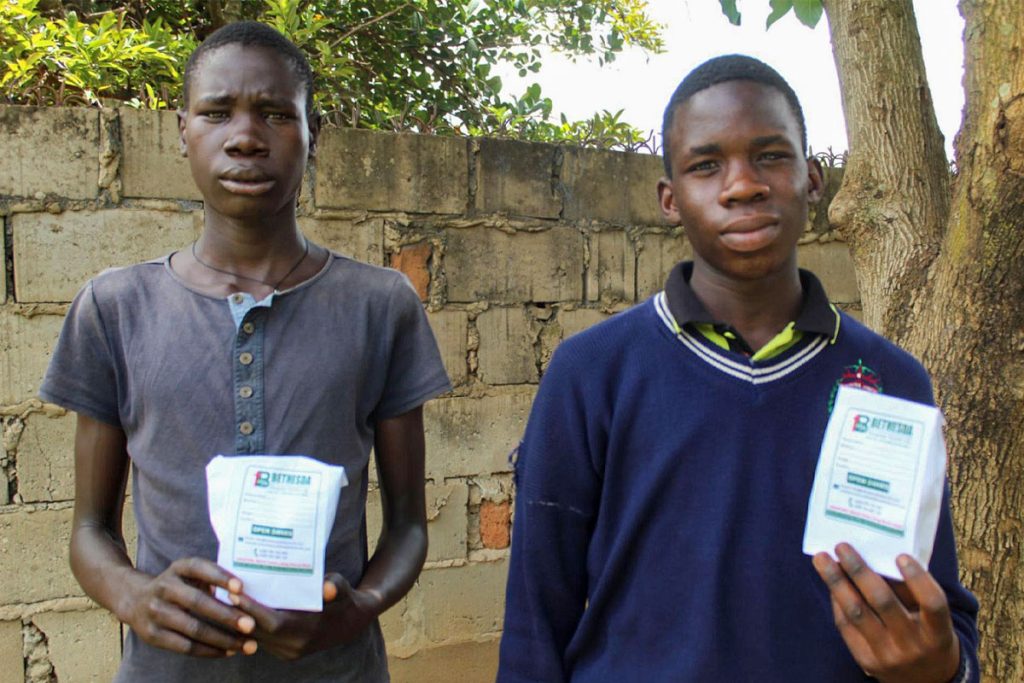 Twenty-seven children and youth received treatment during the month of September at Bethesda Hospital, which is where we have an account set up for Arrows + Hope children to receive medical care.  Twenty-two of the children were treated for malaria.  Please continue praying for protection and health for each child.
---
Golf Tournament Success!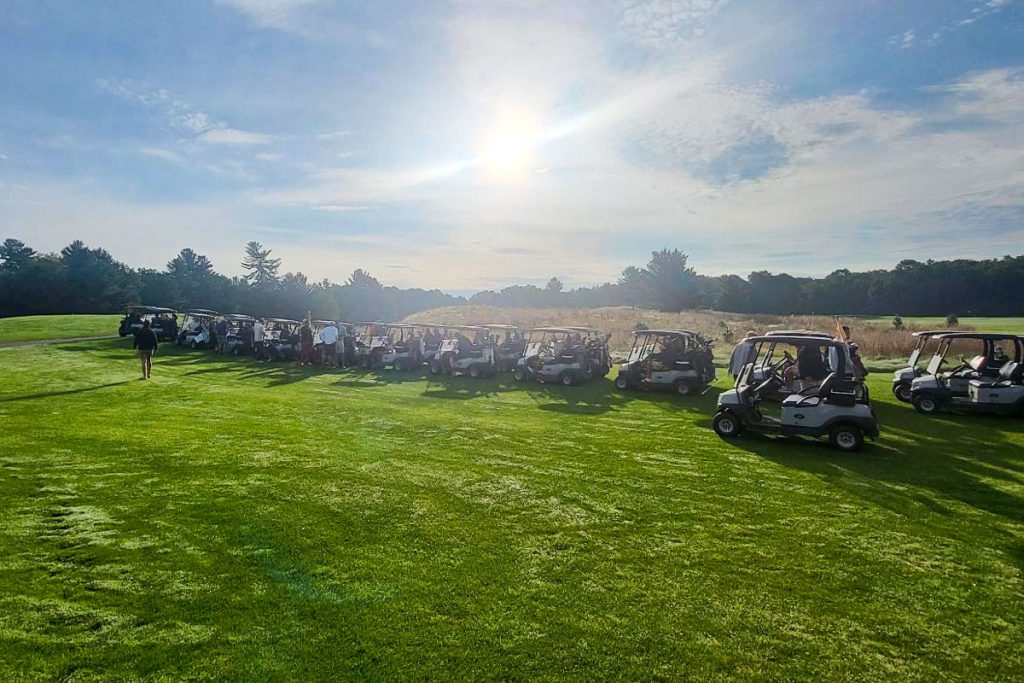 The 7th Annual Golf Tournament for Arrows + Hope took place on September 20th with a record number of teams!  Thank you to sponsors, those who put together teams, and each person who came out to golf!  It was a great success.  Over $30,000 was raised!  Funds will be used to purchase a vehicle, for discipleship and medical purposes, to provide university and vocational scholarships, and to assist with staff salaries.
---
Sponsorship Celebration
There was a celebration at the Arrows + Hope office when the sponsorship of Francis was announced! Francis is pictured above with his mother. Because Francis cannot read, he was given an audio Bible! He will soon be attending a school for children with disabilities.
There are four other children with disabilities – Norbert, Joel, Eunice, and Vicky – who are still waiting to be sponsored.  If you are interested in sponsoring one of them, follow the links below. Contact us with any questions!