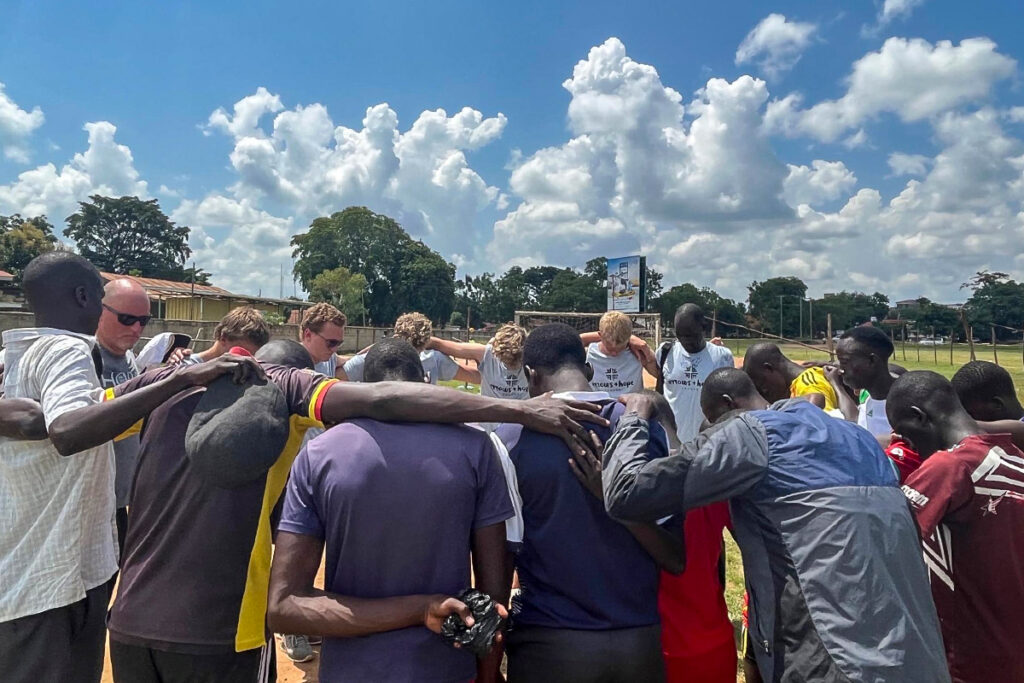 "Therefore go and make disciples of all nations, baptizing them in the name of the Father and of the Son and of the Holy Spirit, and teaching them to obey everything I have commanded you.  And surely I am with you always, to the very end of the age."

– Matthew 28:19-20
This summer, a team of nine guys – four high school students, three college students, and two dads – had the opportunity to put this familiar verse into practice.  The very first day they stepped foot onto the red soil of Uganda, they also stepped into the homes and businesses of men, women, and families, alongside the Arrows + Hope Entebbe Center team, to share the message of Christ!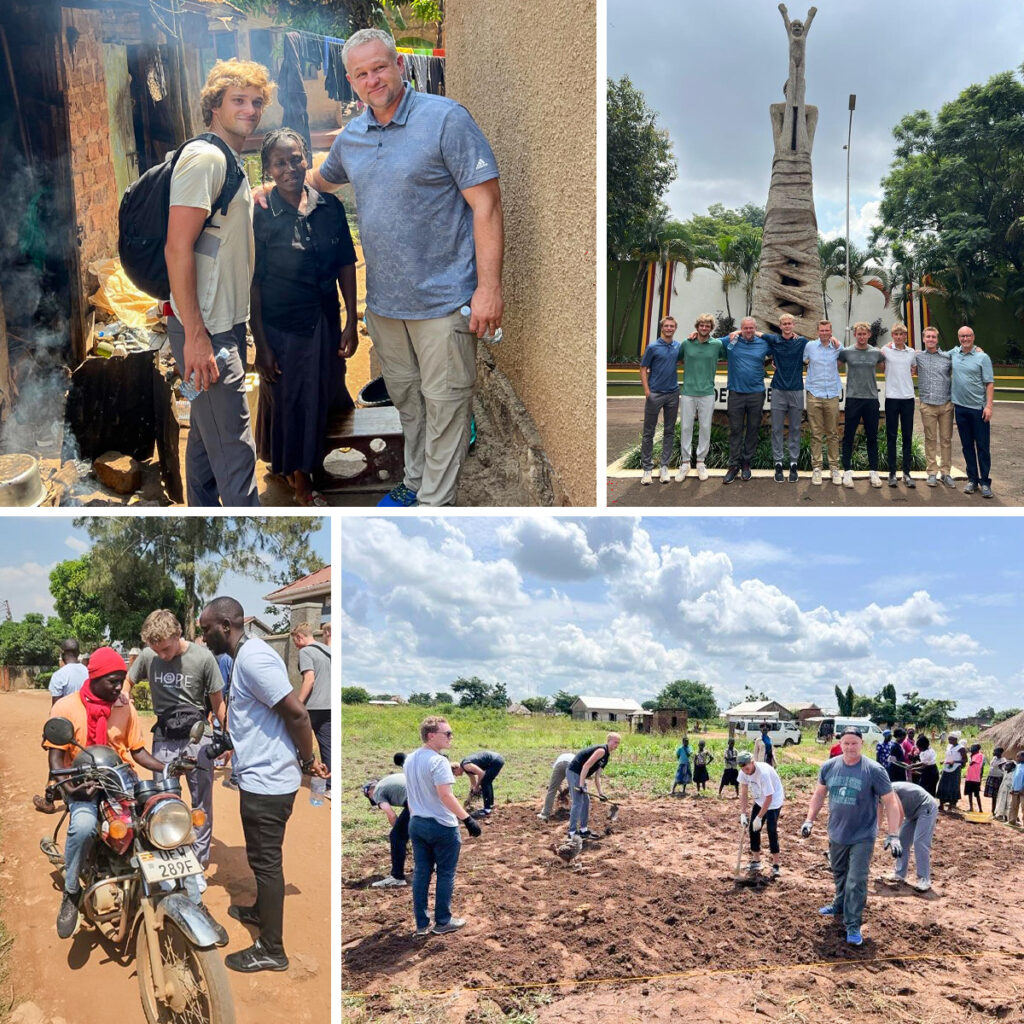 Pastor Daniel and Jalia live in Uganda, and have planted a church in this area. We have had the privilege to partner with their church by offering sponsorships for families in need. Each person the team prayed with was invited to church the next day, and many of them came!
A friend from the US sent the team with a tool called a Salvation Bracelet (seen below). These bracelets made it easy to share the message of salvation. They were also given audio Bibles in the local language, which they were able to pass out as the Spirit led them. The team was able to witness several people place their trust in Christ!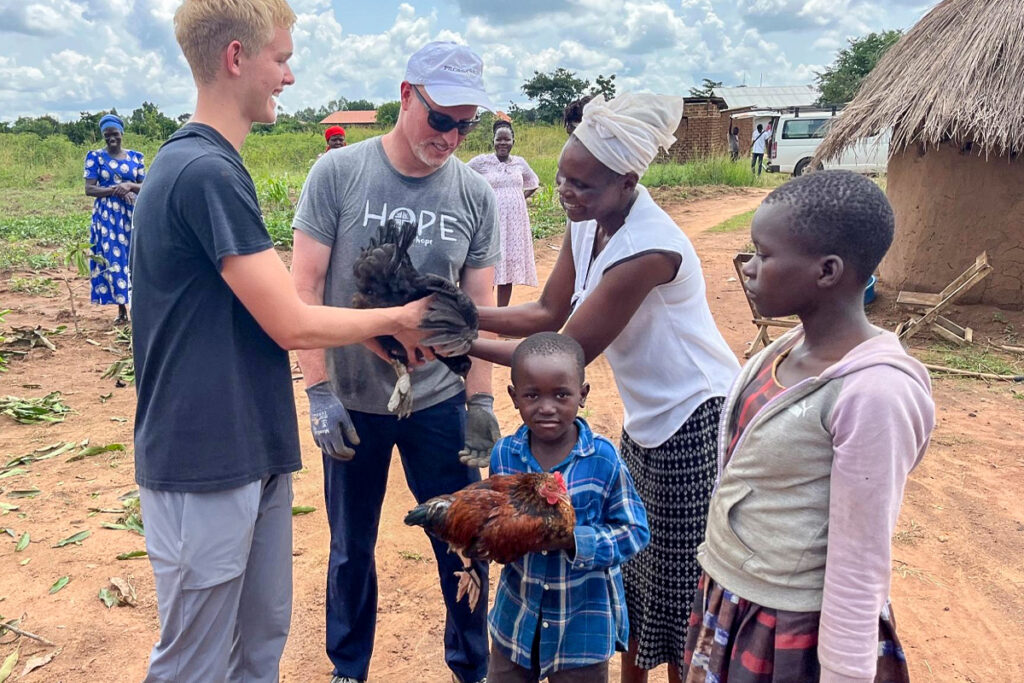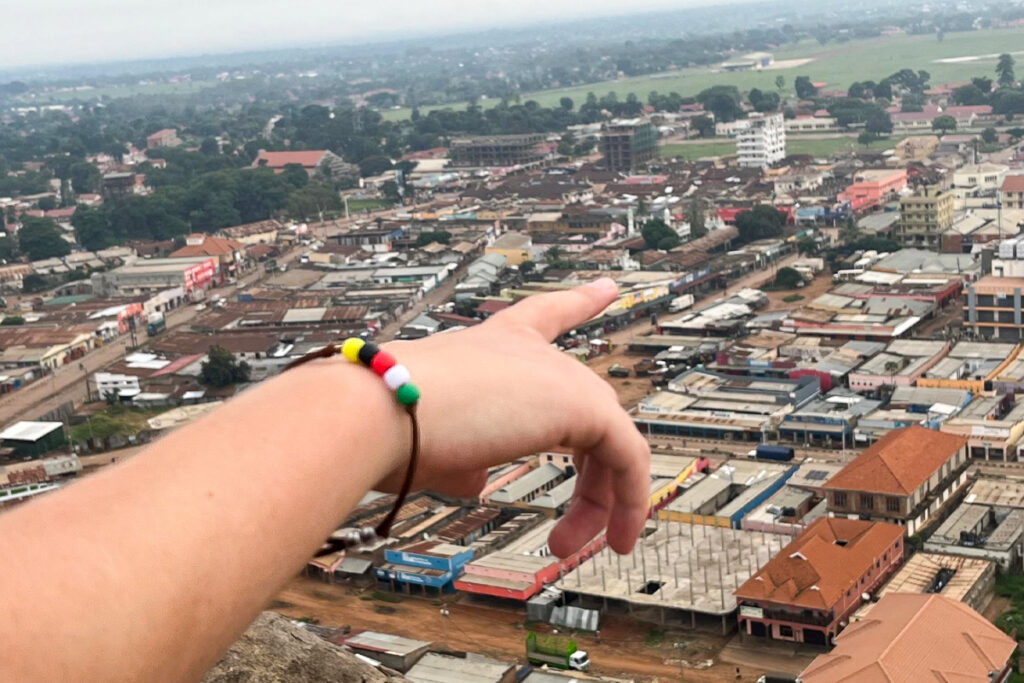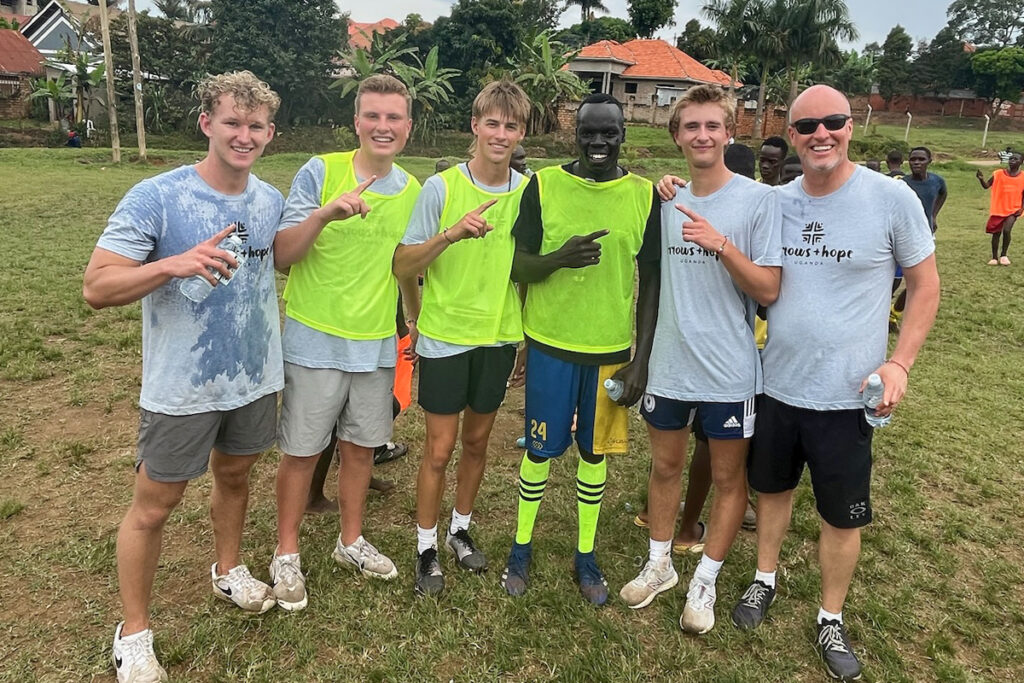 They served in many ways, all with the intention of sharing the HOPE of Christ! Leading a soccer clinic, assisting with Farming God's Way, helping lead a discipleship day in Omalara, visiting orphans and widows, and praying for people. Each day was full!
They came to realize that no matter where you are – whether in a foreign land or in the US – and no matter what you are doing – golfing, working, playing soccer, or walking down the street – there is always an opportunity and a need to share the Hope of Christ.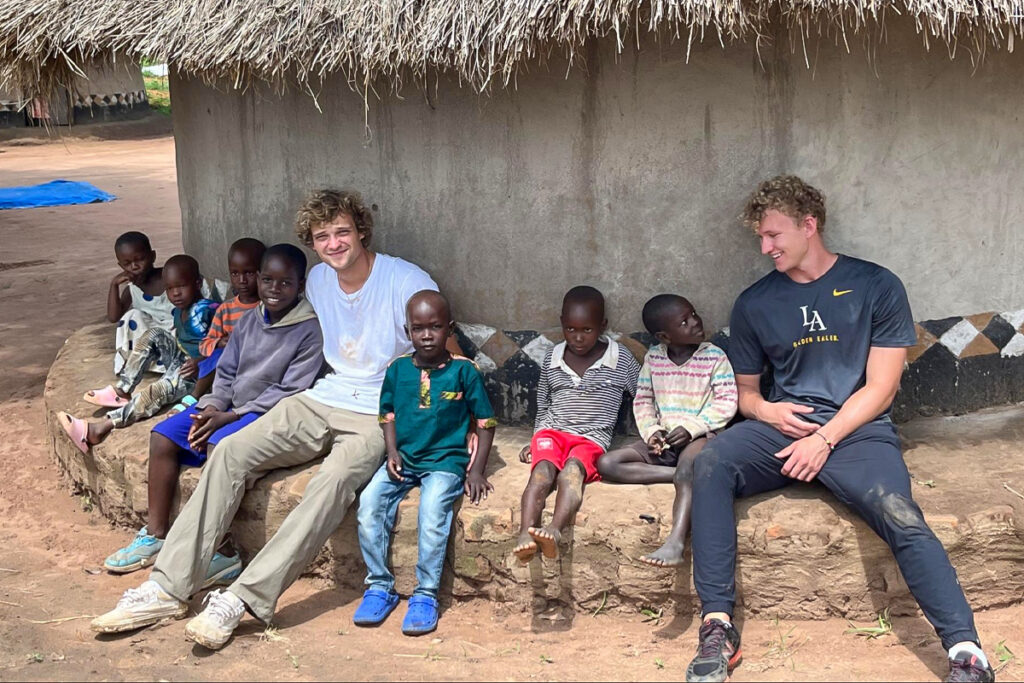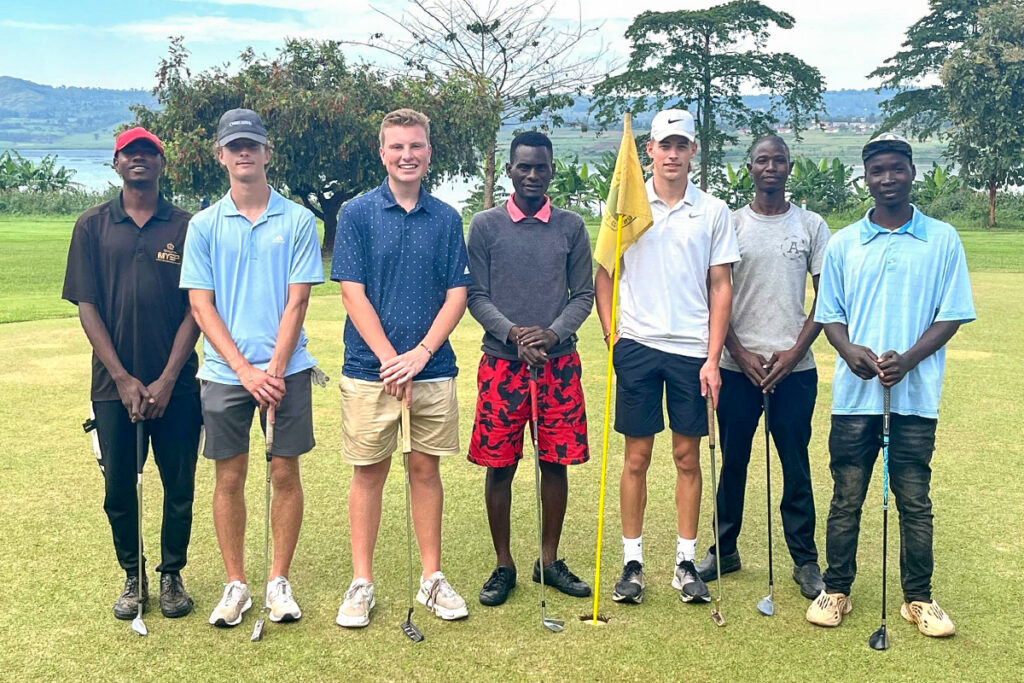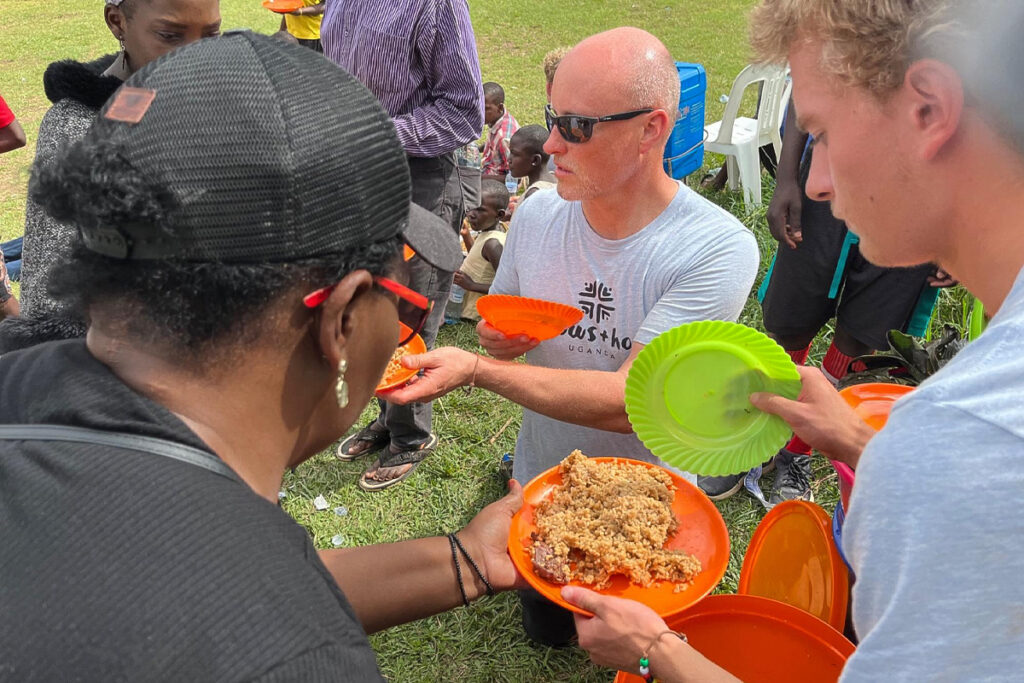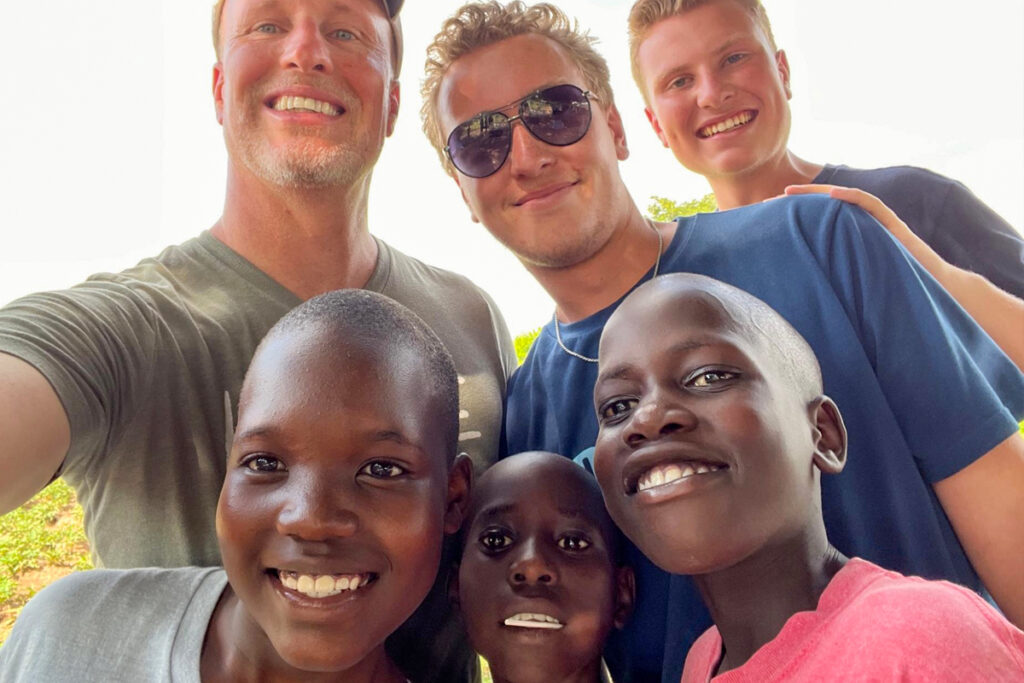 One highlight for each of the team members was having the opportunity to visit their sponsored children, in their homes and at their school!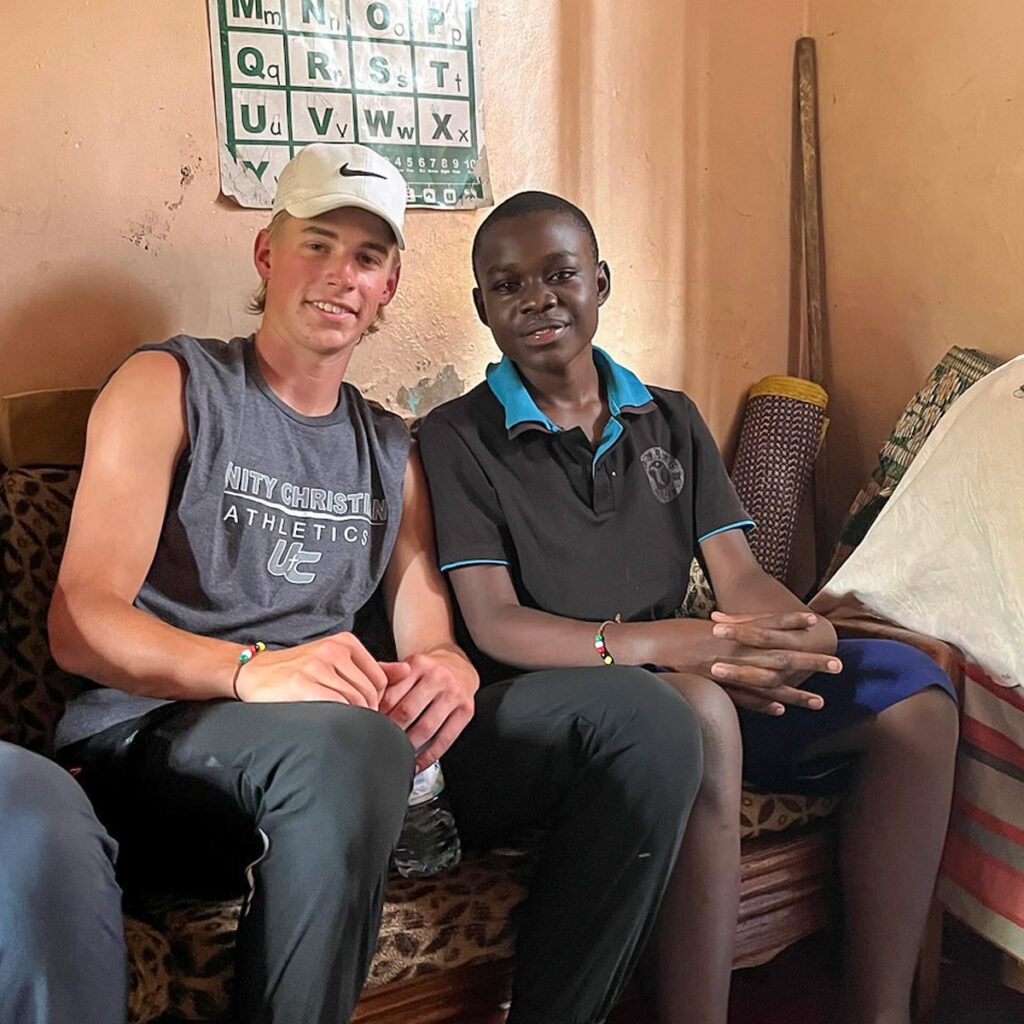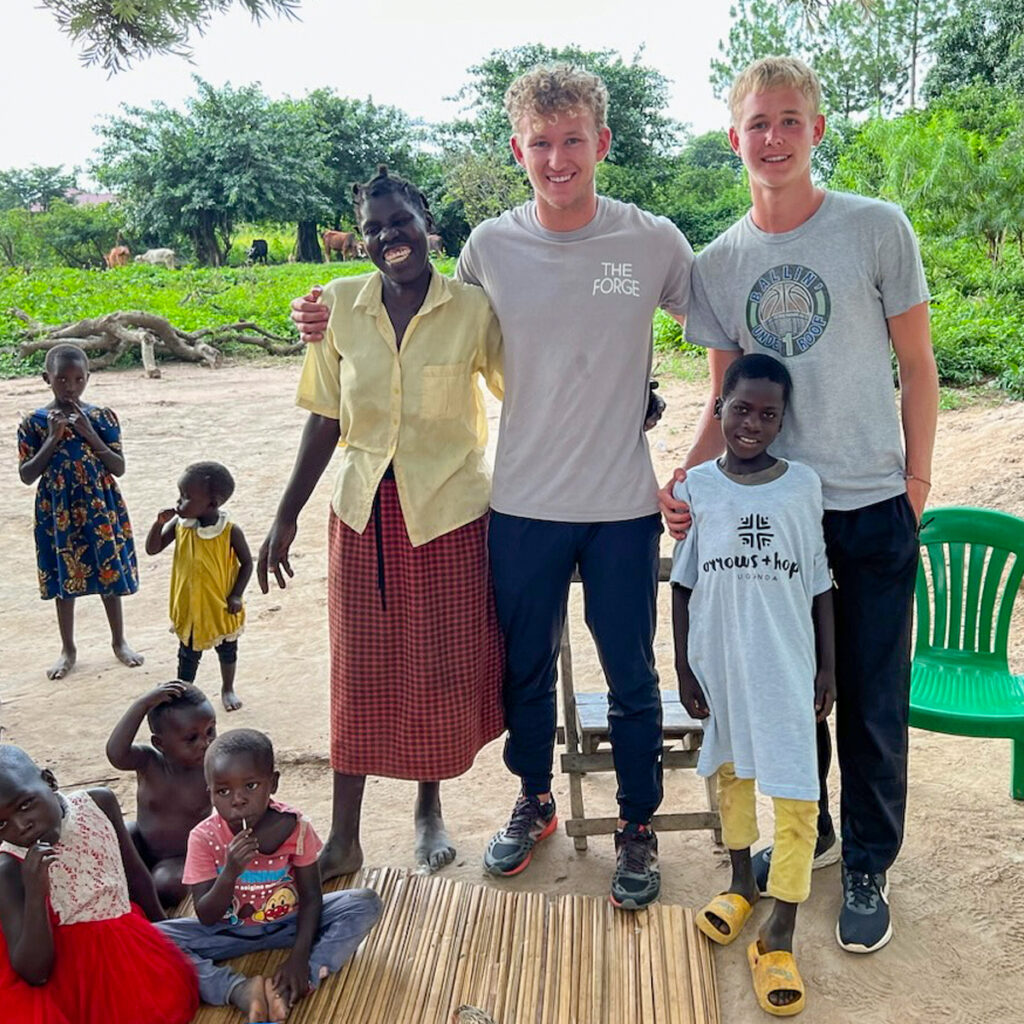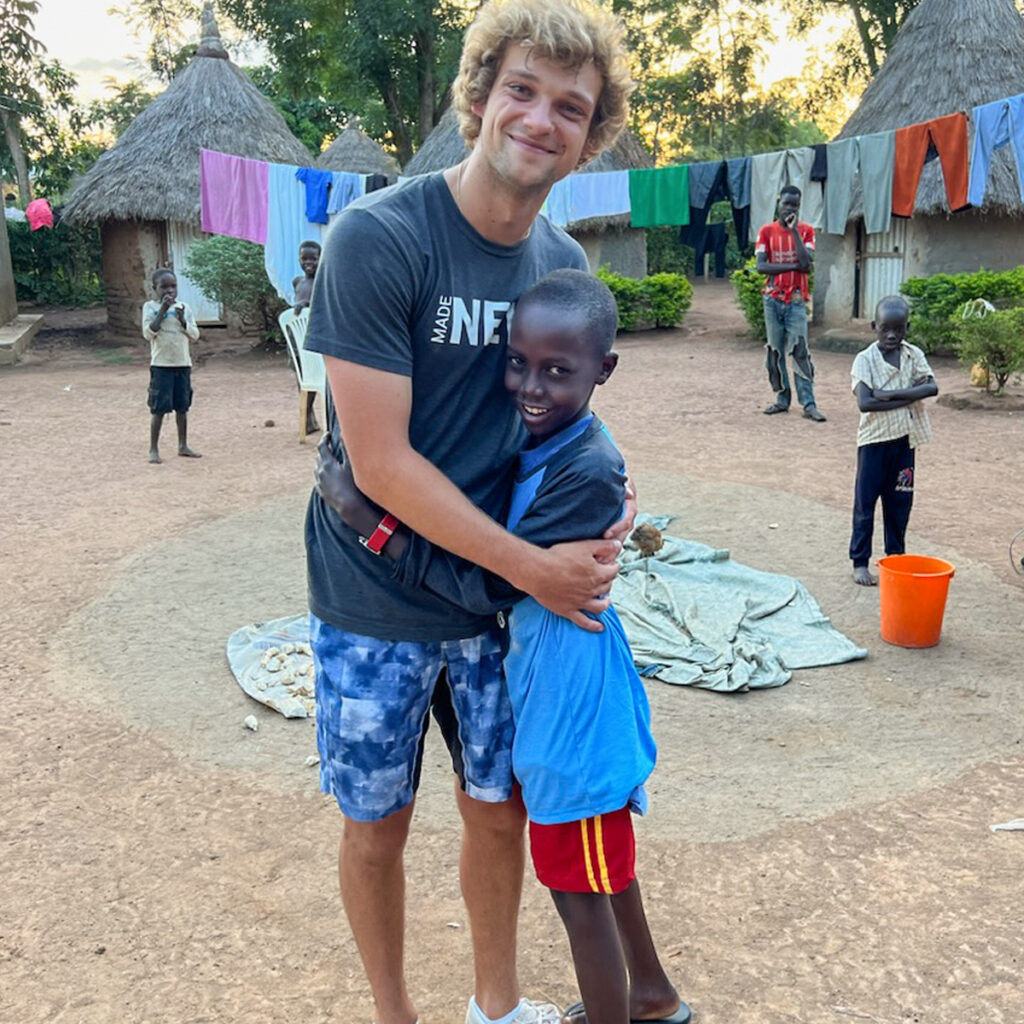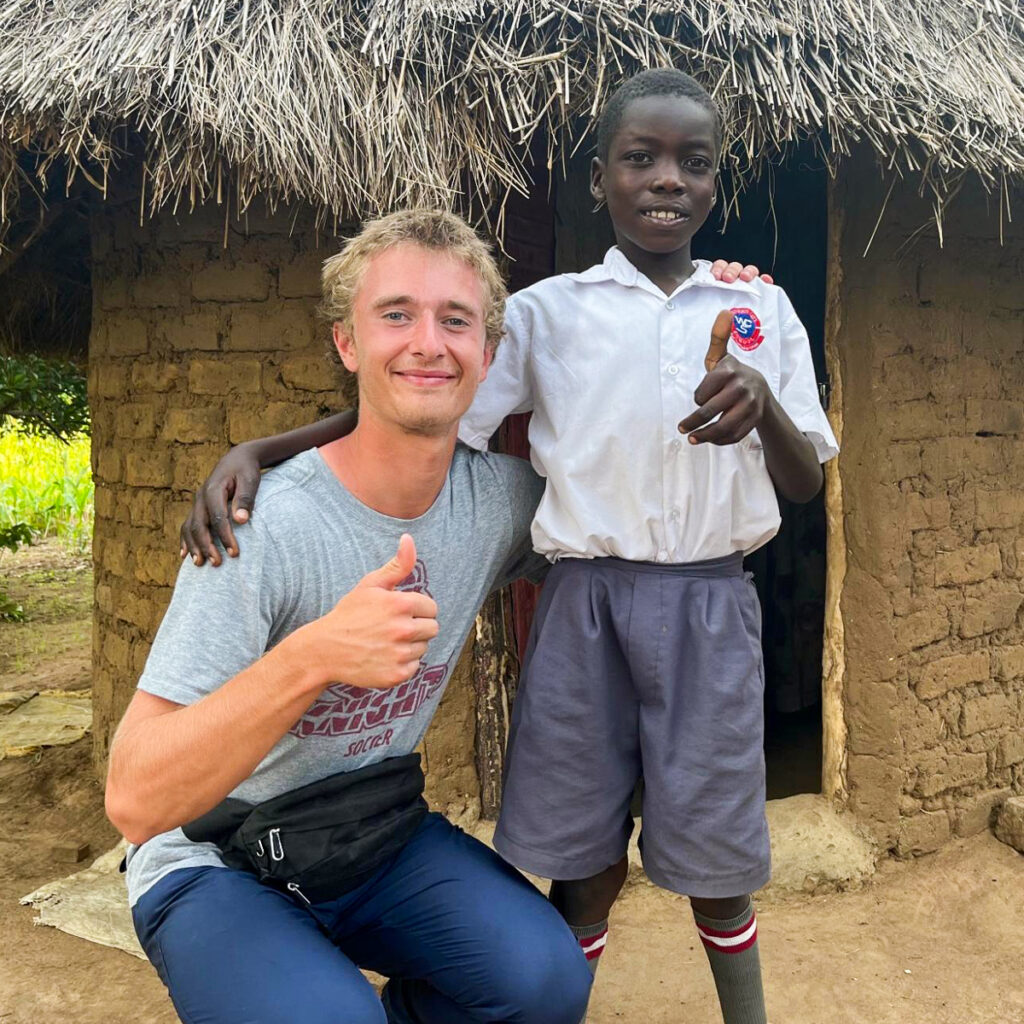 Finally, the visit ended with an opportunity to slow down and experience the incredible beauty of Uganda and God's creation at Murchison Falls National Park.  The team traveled to the top of Murchison Falls, and then got to experience a safari and boat ride.
On a recent conference call, the staff in Uganda shared how much they were encouraged by this group of men.  They said they learned a lot from their example of serving and loving others as Jesus would.  A big thank you to this team for shining the light of Christ in Uganda and with the precious children and families of Arrows + Hope!