Happy Autumn from all of us at Arrows + Hope!
This month, we are happy to introduce you to a very special member of our team who serves on the ground in Uganda: Ojirot Julius Claude.
Claude's role requires visiting each sponsored child at home and school, encouraging them in their faith and studies, taking sick children for medical treatment, developing relationships with chidren's caregivers, writing monthly reports, and so much more! This role is vital to the ministry we do in Uganda! We are grateful Claude recently accepted the position as a social worker with Arrows + Hope! He works tirelessly and with a servant's heart as he cares for the needs of these children. His many years of working with Children's Hope Chest has prepared him for the work he is doing with Arrows + Hope today!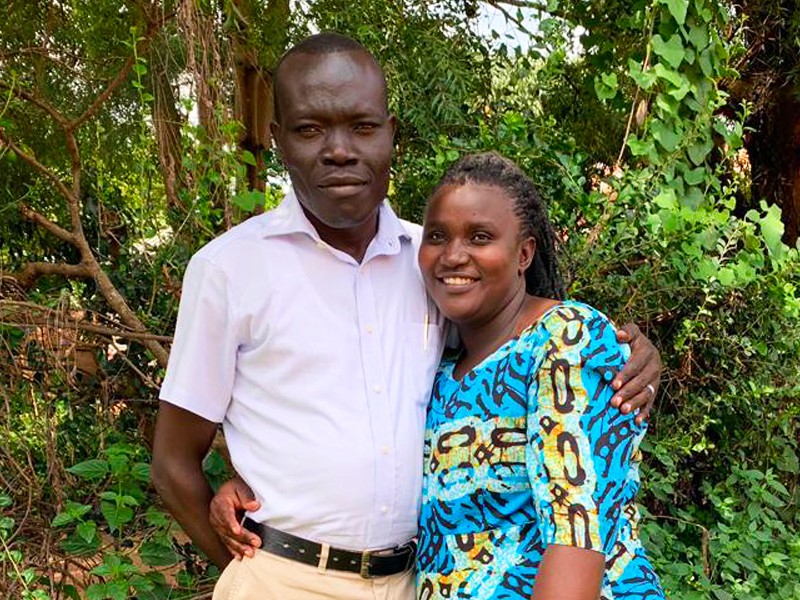 "I come from Amuria District, in Onino Village. My dad, Enyagu David Opus, retired in the position of Headteacher, a position he held for many years and mum, Enyagu Elizabeth, retired as an ordinary classroom teacher. They are all in the village, practicing small agriculture to substantiate their earnings.

I went to a village school in Asamuk called Obur Primary School where Dad and Mum were both teaching. I attended Light and St. Stephen secondary Schools for my Ordinary and Advanced Certificates in Education respectively and later joined a university in Uganda for a bachelor's degree in Development Studies.

I am married to one beautiful wife, Laura Ojirot, and we have three handsome boys: Jaisic Ochola (13), Joab Gracious Kiiza (10) and Shadrach Enyagu (6). My wife studied up to Senior 6 and dropped out of School due a history of illness which did not allow her to pursue further studies. She is a good mother of three boys and we hope to add one or two more kids in the coming years."