Lawrence Ediangu has been a sponsored child since when we first began working in Uganda in January of 2015! Lawrence grew up living with his grandmother. His father passed away when he was young, and his mother remarried. In Uganda it is common that when a woman remarries, the new husband will not provide or care for the children she already has. Such was the case with Lawrence. He had been unable to go to school for over a year when he first was sponsored.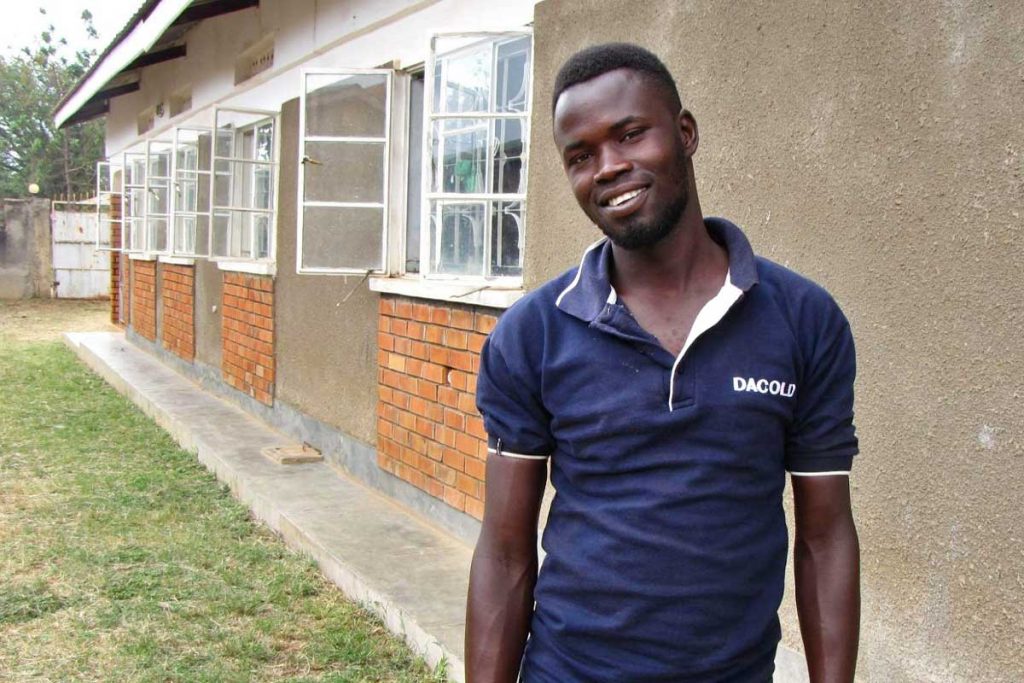 Since he became sponsored, Lawrence completed secondary school and then attended vocational school for mechanics. He now has a certificate in mechanics and driving. Upon completion of mechanic school, Lawrence had the opportunity to work an apprenticeship at Lion Care Garage under the supervision of Moses. (Moses has served as the Arrows + Hope driver for the past 6 years, and has been a friend of ours since 2014.) This allowed Lawrence to get more hands-on practice, guidance, and discipleship prior to working on his own.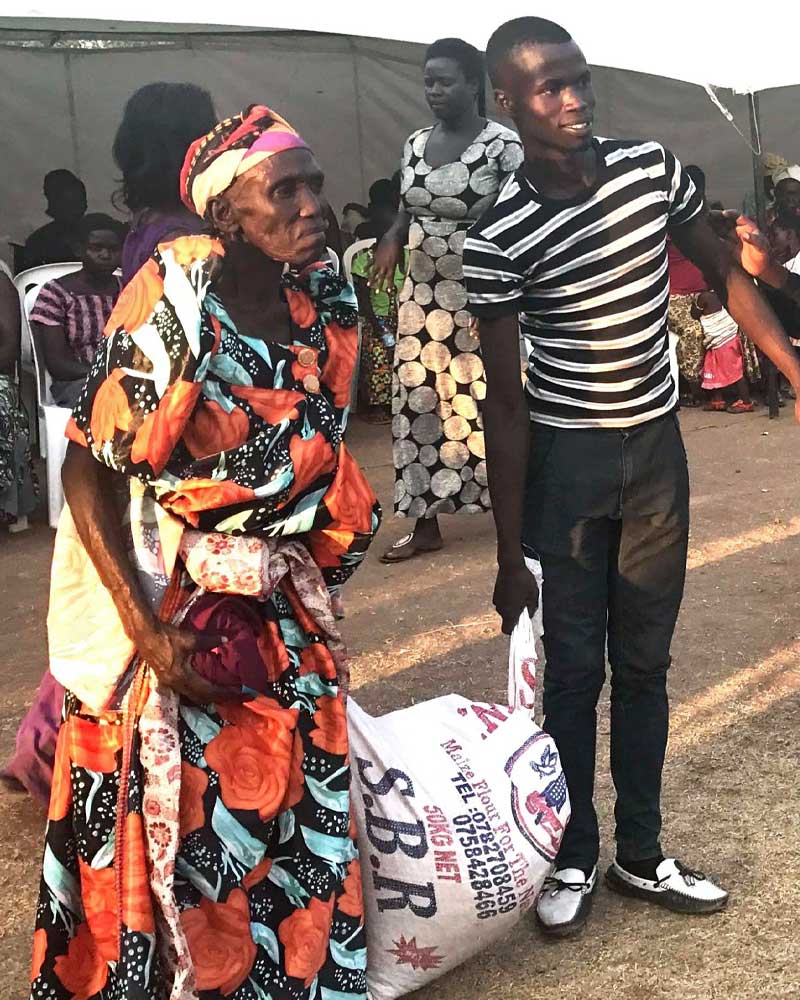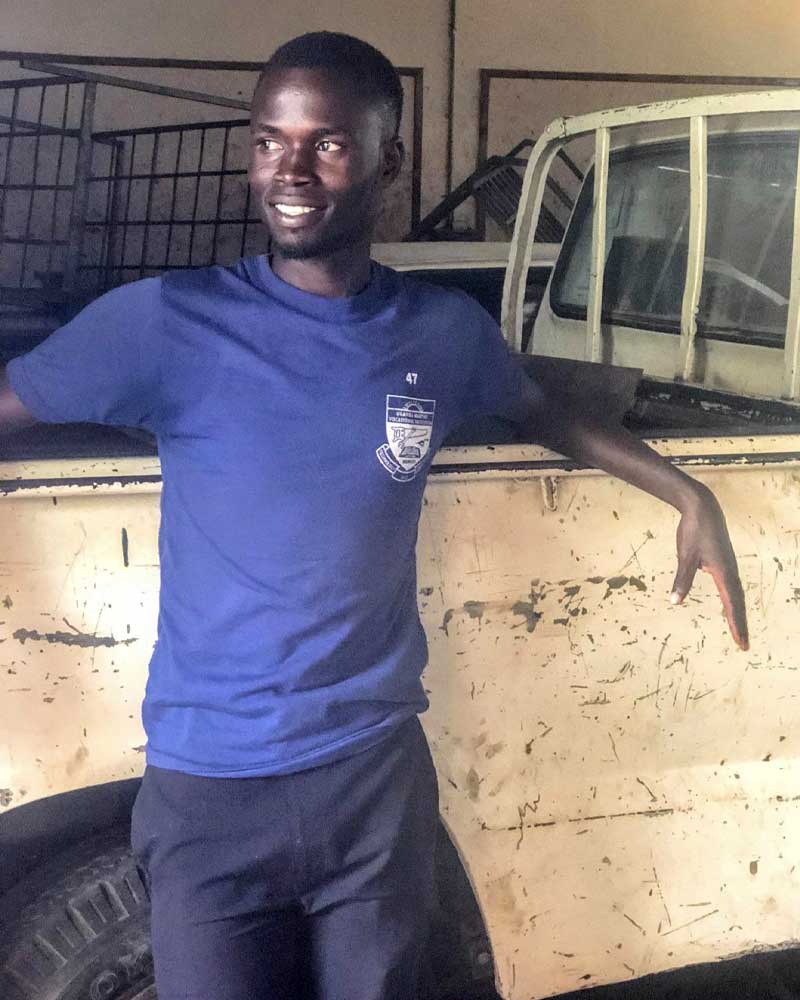 Lawrence has completed his training and has graduated from the Arrows + Hope Sponsorship Program! The team in Uganda presented him with his own mechanics tools as a graduation gift! He is currently working at a garage in Soroti. Lawrence recently left his Grandmother's home to stay with his father's uncles. They agreed to give Lawrence part of the land that belonged to his late father – four acres. This is a huge blessing!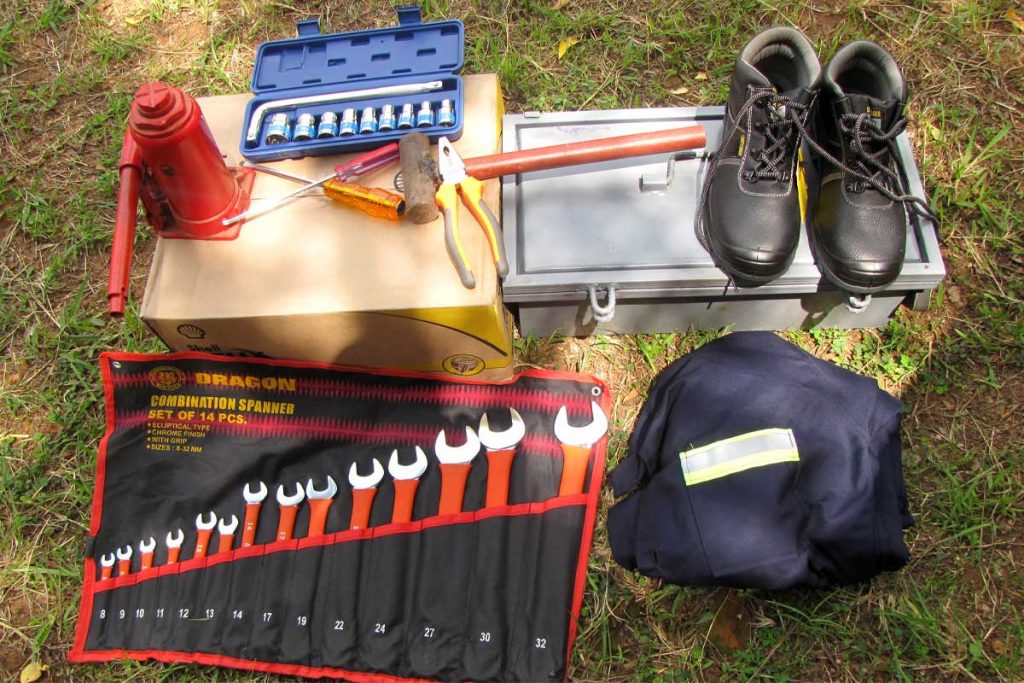 We are so proud of Lawrence! Our team had tears reading his last letter to his sponsor (see below). It is a beautiful story of God using someone across the ocean to make a difference in the life of someone who desperately needed it. The exciting part is that it doesn't stop there… The gift of discipleship, education, letters of encouragement, and love of Jesus Lawrence was shown will be multiplied in his own community as he shares his Hope in Christ and testimony with others.
The mission of Arrows + Hope is to point orphan and vulnerable children to HOPE in Christ through discipleship and education. Our bigger vision, since we began, has been to see lives and communities transformed because of children who are living out their faith and HOPE in Christ. The last couple sentences of Lawrence's final letter to his sponsors speaks to his personal desire to give back to his community in the same way he was given, remembering who (Jesus) is the reason for it all!
Dear Mum and Dad,
I greet you all in Jesus name. The Lord is good to me, His love, favour, and protection are all evident in my life. I would like to express my appreciation to Arrows and Hope Uganda staff both at national and international level for being a channel of hope to my life. They have been encouraging me throughout my sponsorship life.
I do not have enough words to show my gratitude to my special and great sponsor. "You are my Game Changer." I am who I am today because you sacrificed your time, funds, and energy to have me go through quality education. I am both a driver and a mechanic because you gave your resources. All my earnings from garage and driving work will go towards the betterment of my life and family.
I plan to purchase cows, goats, and start a piggery business out of my earnings. I also plan to be a famous mechanic with a big client base in town. Quality service delivery will form my success in the business.
Special thanks to God Almighty for bringing you to my life. I will live to remember you as my role model always. You have taught me to do the same to the needy in my community.
I love you so much. Good Blessings.
– Lawrence
Would you like to make a difference in the life of a child, just like someone did for Lawrence? For more information about our child sponsorship program, click the button below.
---
Emergency Food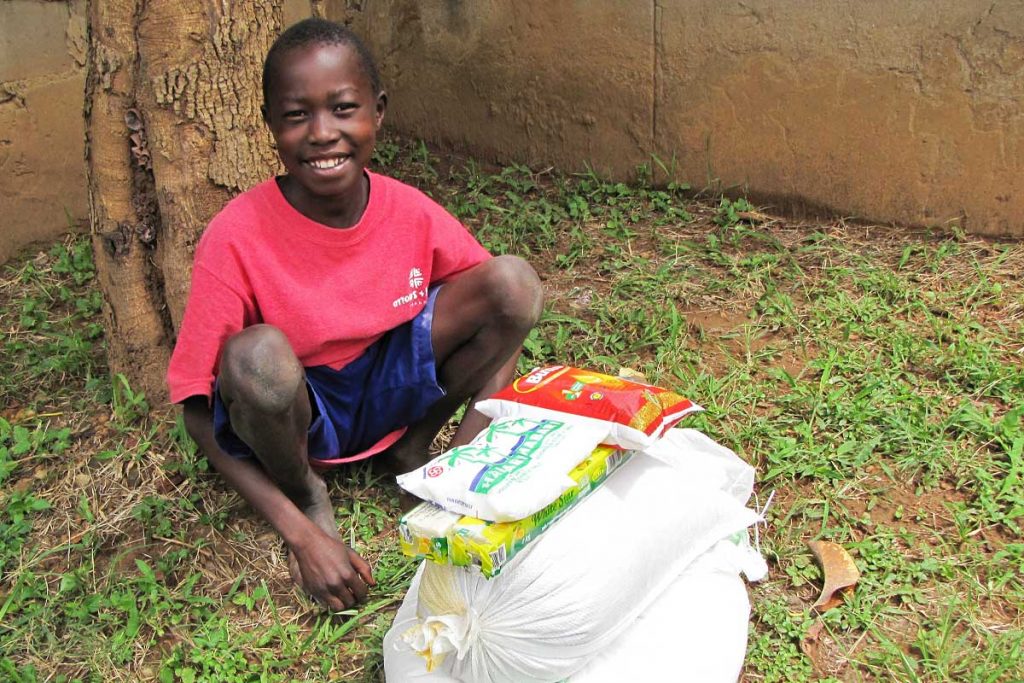 In our communication with the team in Uganda, we learned that access to adequate food has become difficult due to not only the recent lockdown, but also a prolonged drought which has destroyed crops in many communities. Some families are currently surviving on one meal a day due to scarcity of food in the community.
In response to this need, Arrows + Hope has sent funds for food which was already purchased and distributed to each sponsored child. Thank you for your continued financial support which allows Arrows + Hope to care for each child, their caregivers and siblings during such difficult times. Please pray for the rain these communities so desperately need.
---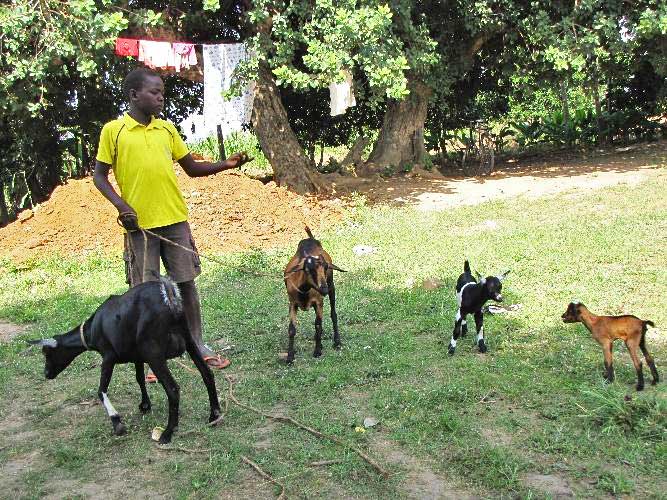 Allan and his Goats
Allan from Omalera was given two goats as a gift when his grandmother, who was his primary caregiver, passed away in April. We are delighted to report these goats have multiplied to four! Allan has enjoyed managing the goats when he is home from school.
---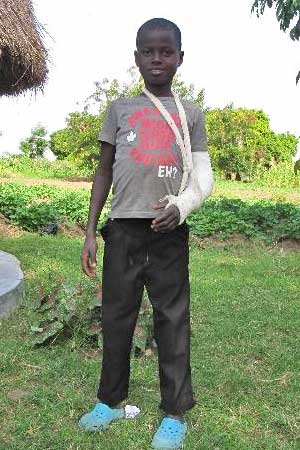 Prayer Needs
Please pray for healing for Derrick. He fell while riding a bicycle and broke his arm.
Please pray for God's protection over all A+H children during the time they are at home and not in school. There are some situations where home life is very difficult. Our team is doing the best they can to ensure each child is safe and cared for.Pray for the rain which many communities so desperately need right now.